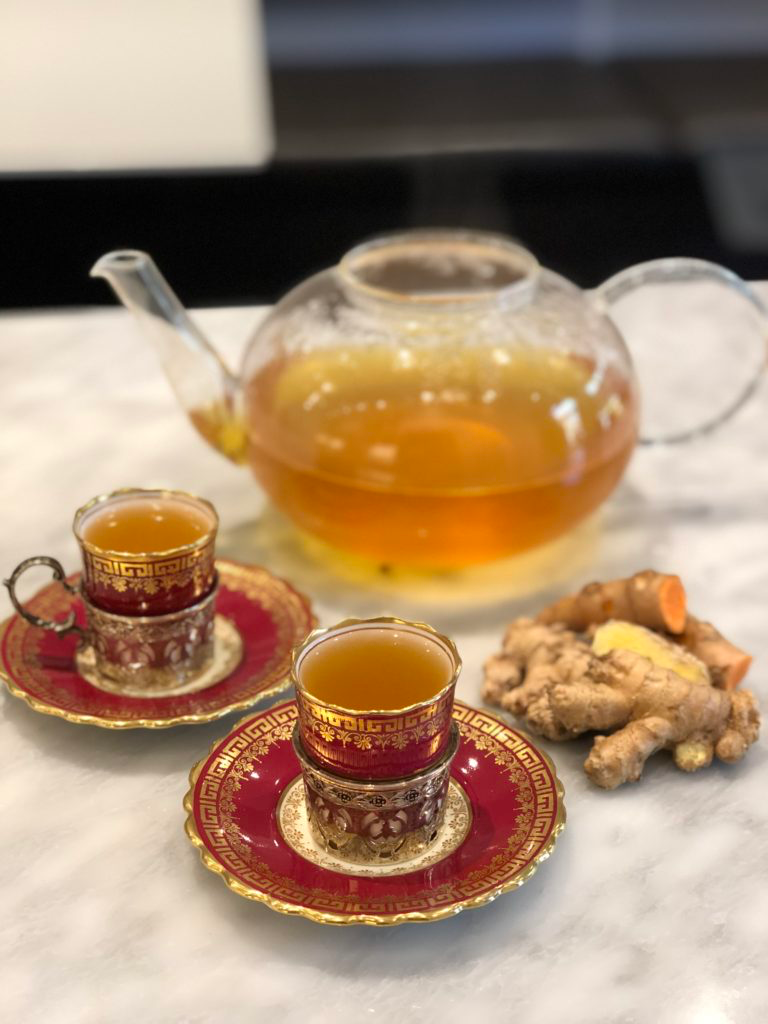 Turmeric is a natural wonder in the healing world and has been used as a powerful anti-inflammatory, antioxidant, and anti-depressant since ancient times. The main component in turmeric, curcumin, has phenomenal anti-cancer properties. Just remember that the CURCUMIN in turmeric is super healthy but is 2000 times more bioavailable when combined with BLACK PEPPER and because it is fat-soluble, it is also great to combine it with a HEALTHY FAT, so drink this while snaking on a scoop of almond butter or my delicious Tahini Brownies (on the website too). HEATING TURMERIC also makes the curcumin more bioavailable. So in other words, munching on a raw piece of turmeric is MUCH less good for you than cooking the turmeric, combining it with healthy fat and sprinkling it with black pepper.
GO FOR IT!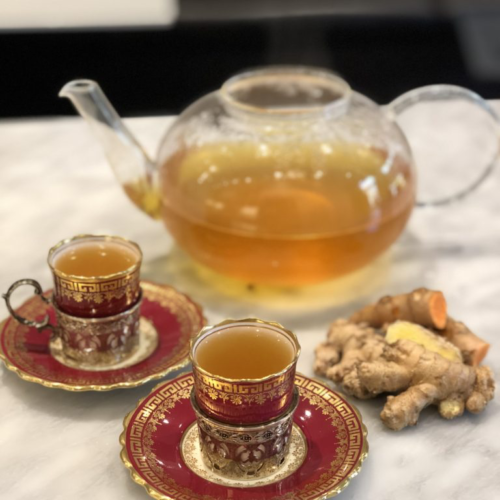 Ginger Turmeric Glow Tea
Ingredients
1

-inch

piece of ginger

sliced in thin rounds (not peeled, see note at the bottom)

2

-inch

piece of fresh turmeric

sliced in thin rounds (not peeled, see note at the bottom) or 1/4 tsp dried ground turmeric

1

tsp

raw honey or liquid unpasteurized honey

more to taste

2

grinds

of black pepper

a TINY shake of cayenne

optional

475 mL

16 ounces

boiling water
Instructions
Place the ginger pieces and turmeric pieces on a small pot, top with water and bring to a boil for 10-15 minutes.  Let it then steep for a few more minutes.

Add honey, cayenne and black pepper.

I like to make a large pot (a quadruple recipe) of this tea ahead of time and rewarm it though the day, the longer the ginger and turmeric is allowed to steep, the better.
Notes
I don't peel the ginger or turmeric, that's a total pain in the $%#@, rather I srub it clean and usually buy it organic.