FREE – IG Event – Braiding a 4-braid Challah
May 22, 2020 @ 12:30 pm EDT

-

1:00 pm EDT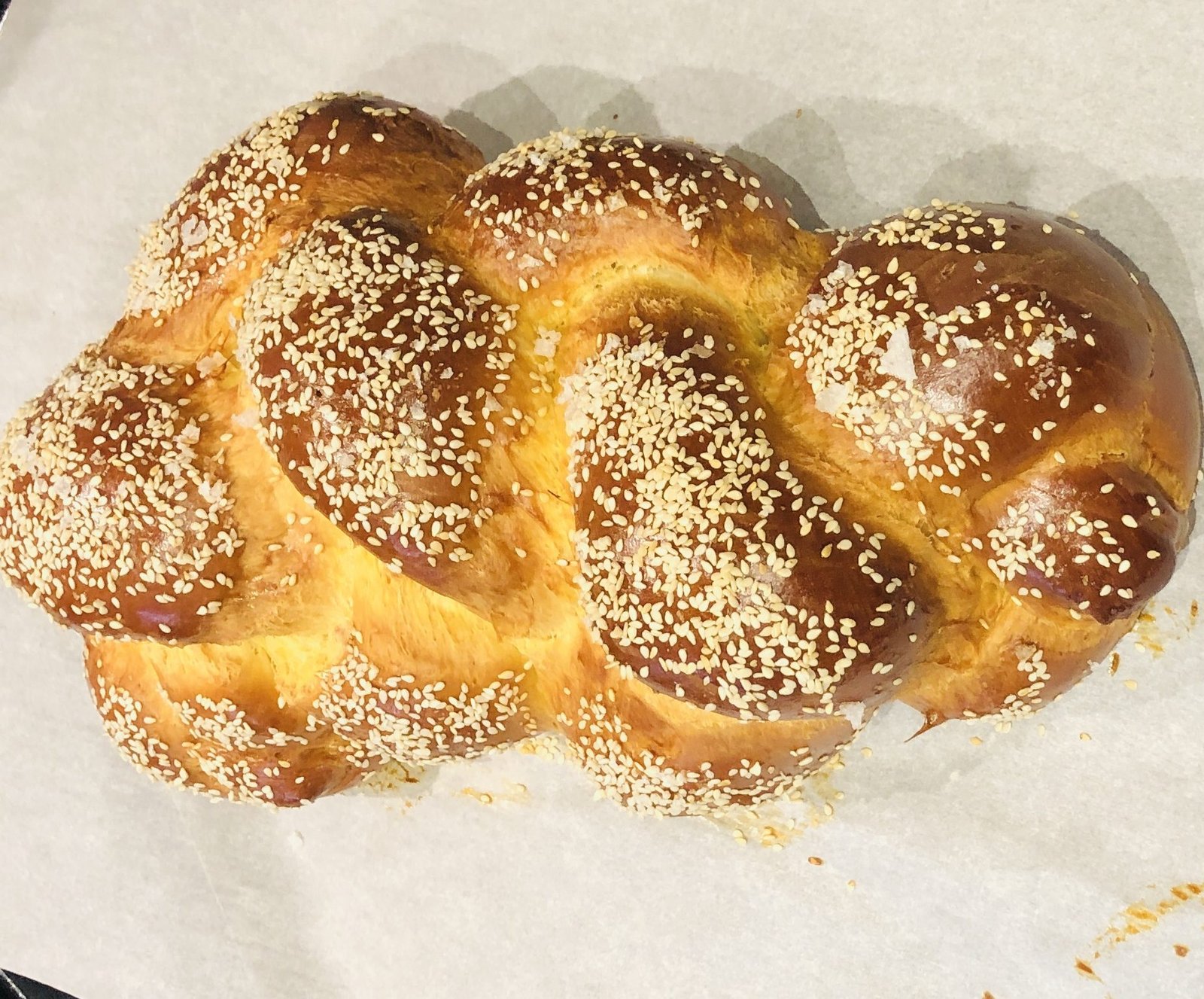 We did a 6-braid a few weeks back and you all know how to braid in 3 I'm sure…
Let's do a 4-braid.  
Class Details
Price: FREE
Technology: Instagram Live – Click here
Recipe and Prep: This recipe makes 2 large challahs, feel free to cut the recipe in half, I am (it rises faster).  But if you do so, you will need 3 ½ eggs.  I suggest you crack 3 eggs into a bowl, set aside and then scramble the 4th egg and place it in a little measuring cup (it usually measures 3 tbsp.), just use half (so 1½ tbsp.).  Add the half measure egg to the other 3 eggs and carry on.  Save the other half for the egg wash, that is what I do.  Make sure your dough has done its first rising BEFORE the class.  It needs to rise for about 1 hr or so and you need to make the dough before hand, which takes a total of about 25-45 minutes (with the sponge part included), so start at 10:30 (after FH Gym workout ;))
Event Duration: 20-30 minutes
Participation:  You will braid along with me from start to finish.
Let's Cook Together Even More! The more Cook Dinner Together classes you "add to your cart" the less planning you need to do!