Babka and Bread Pudding, two of the worlds best foods have finally met.
A marriage made in heaven.
Don't depair, when you've eaten all you can and you still have leftover (lol, as if), you can repurpose your babka into pure chocolate babka bliss.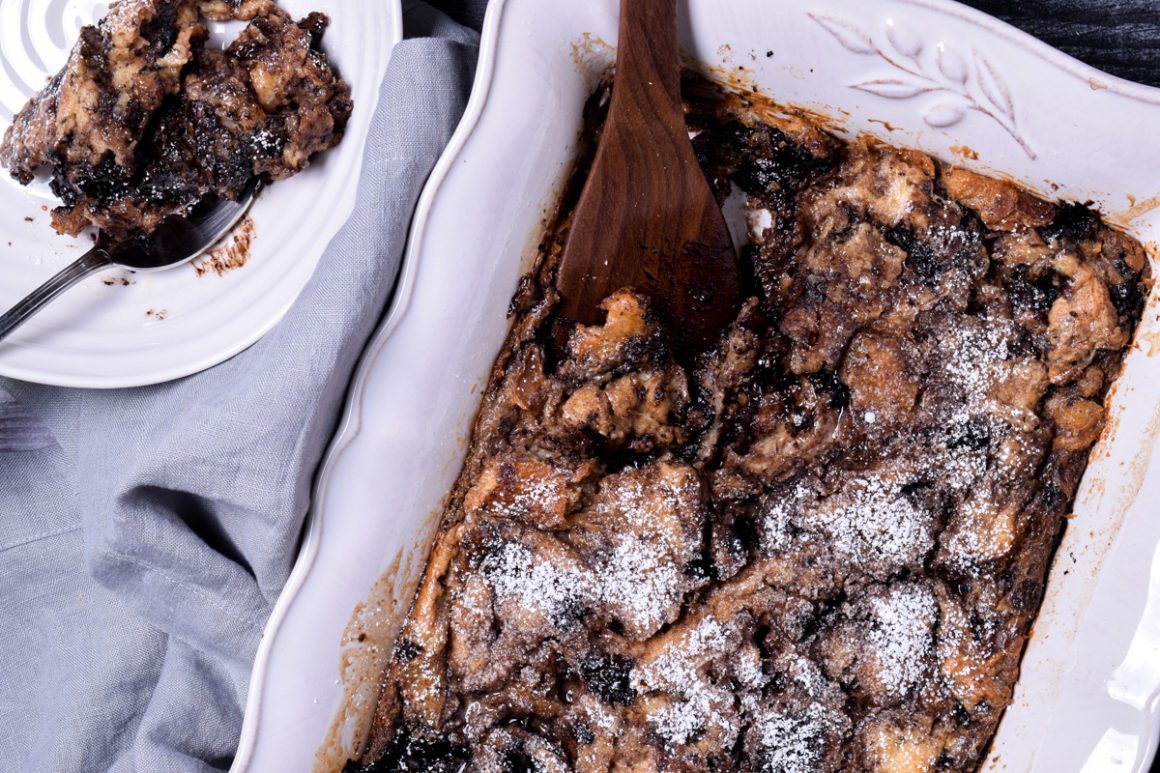 All you need is leftover babka. I know, you are probably thinking…why the #%£€ would I ever have left over babka. If you are like me, a typical Jewish mother (and I've been this way even before I was even a mother), you make or buy enough for 8 families, even babka.
My babka recipe (which I will be making on Friday March 27, 2020 12pm EST on Instagram Live) makes 2 loaves. I never make a half batch because I dream of having babaka bread pudding for breakfast or dessert days later. You can freeze the babka and forget about it till another time if cooking the next day involves too much foresight.
Of course you can buy a babka and get awesome results!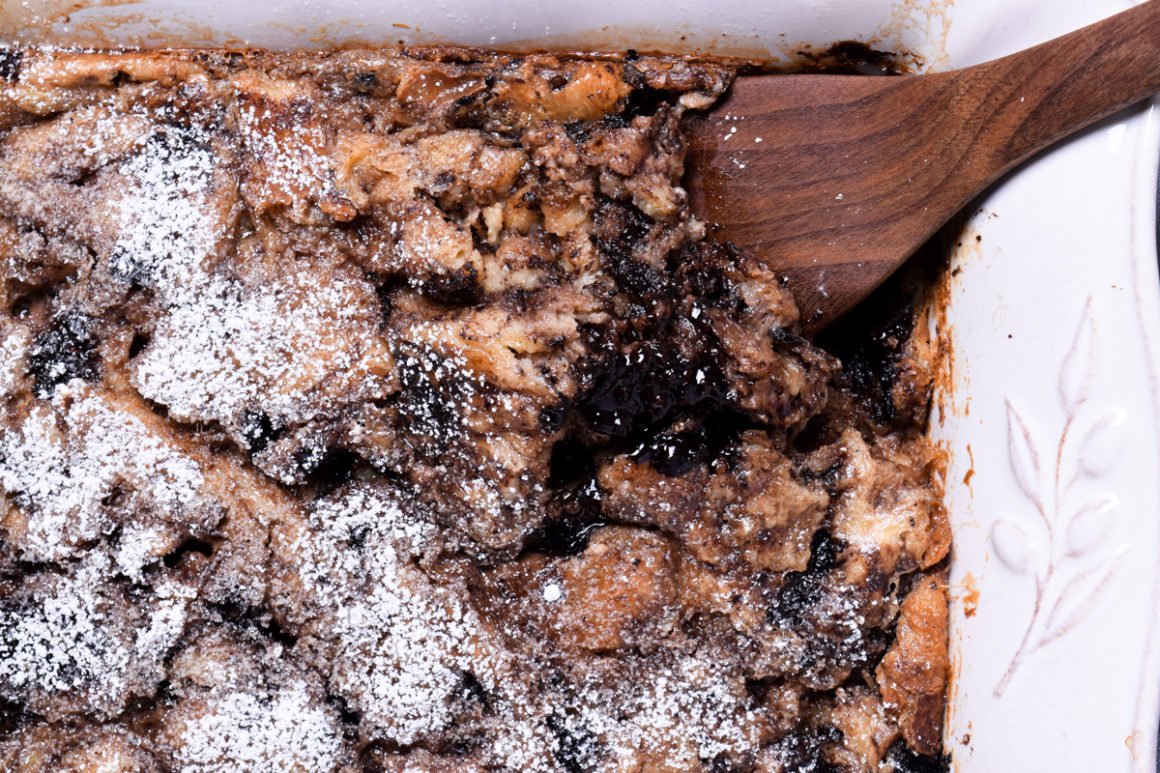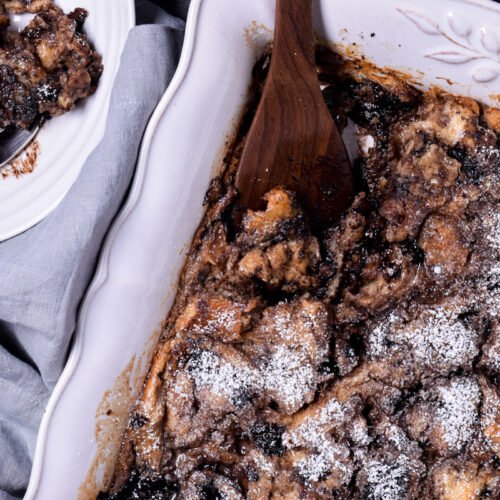 Babka Bread Pudding
Ingredients
Start with a 2-pound babka, you will need to tear it up, see in the list
2

cups

whole milk

1

cup

35% cream

3

large

eggs

¼

tsp

ground cinnamon

Pinch

ground nutmeg

Pinch

kosher salt

6

cups

torn babka pieces

515 grams/1 lb 3 ounces

Melted butter for baking dish

Icing sugar for dusting
Instructions
Tear the babka into bite size pieces, see above, you need 6 cups.

In a large mixing bowl, mix together the milk, cream, eggs, cinnamon, nutmeg and salt.

Add the torn babka pieces.

Cover and refrigerate for several hours or overnight.

When you are ready to bake the pudding, preheat the oven to 350F degrees. Butter a 3-4 quart baking dish.

Pour the babka bread pudding mixture in the prepared pan. Bake for 45-55 minutes. Let cool a little before serving.

Sprinkle with icing sugar and serve with a little extra cream on the side.