Burnt Eggplant | Tahini | Paprika | Herbed Lentils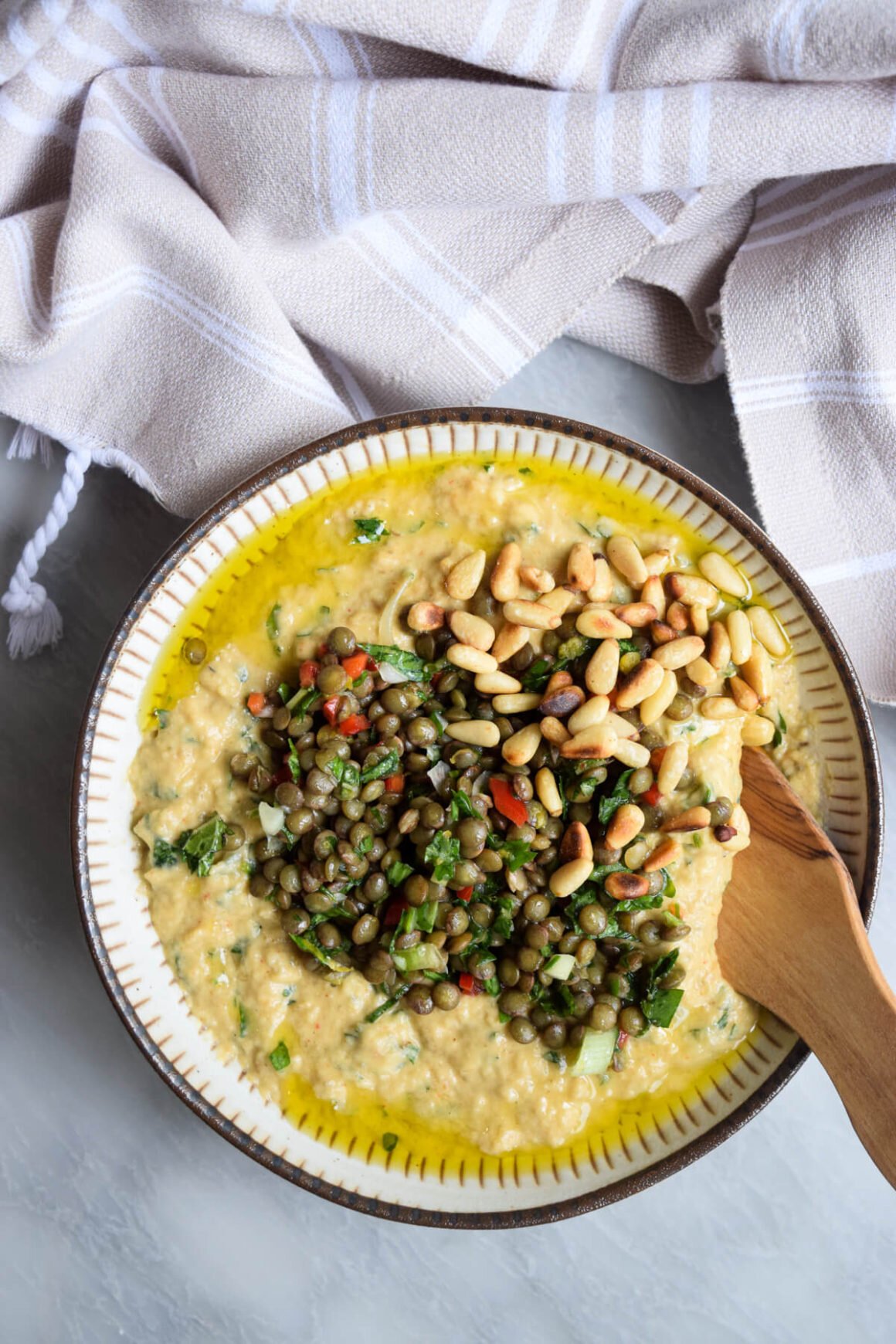 Before the eggplants go into hibernation for the winter and our grills become part of our snowy landscape, let's burn some eggplants!
Make room in the freezer because you can grill up a dozen or two eggplants at a time, peel them and bag the pulp individually and relish in this delicious dip all winter long. I sound like a chipmunk, I know.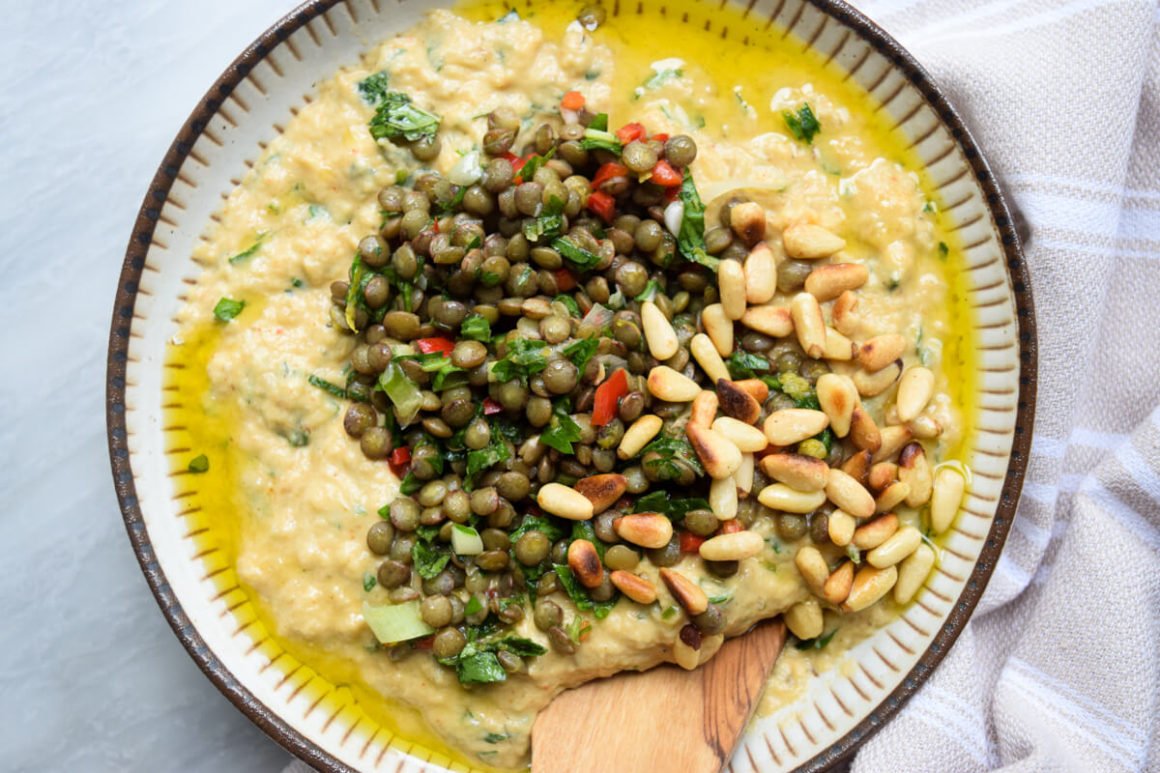 Eggplants take longer than you think to develop that delicious chard flavour that we are after. Take your time. There are four sides to an eggplant. Each side needs about 5-10 minutes. Oh, and don't forget to poke a few holds in the eggplant skin before putting it to rest on the hot grill. They can explode on your grill, you won't like me very much if that happens.

This recipe is a 2-parter. Often I will make each part individually and sometimes together. It is your dip and you do you. Just remember, nobody ever said no to warm soft pita, you need it, trust me.

Burnt Eggplant | Tahini | Paprika | Herbed Lentils
Ingredients
For the Burnt Eggplant Tahini
2 large globe eggplants

2-3 cloves garlic

Handful parsley leaves, chopped

1 tsp. kosher salt

½ tsp. paprika

¼-½ tsp. smoked paprika

¼  tsp. cumin

4 tbsp. extra virgin olive oil

3-4 tbsp. tahini

2 tbsp. freshly squeezed lemon juice
For the Lentil Salad
¼ cup dry lentils (I like small green or brown lentils)

Handful of parsley or cilantro leaves (or both), finely chopped

6 mint leaves, finely chopped

1 green onion, finely chopped

½ -1 whole long red chilli pepper, minced

1 small clove garlic, minced

Zest of half lemon

1 tbsp. lemon juice

2 tbsp. olive oil

Kosher salt and freshly ground pepper to taste
For the Combo
4 tbsp. of toasted pine nuts

Extra virgin olive oil to drizzle

Flaked sea salt (Maldon)

Freshly ground pepper
Instructions
Preheat the grill to high.  Poke a couple of holes in each eggplant and place the eggplant on the grill.  Grill for 10-15 minutes, turn, repeat.  Do this 4-5 times so that it is charred everywhere.  This process of "burning" the eggplant takes time but it adds a ton of flavour to the overall dish.  Remove from the grill and let cool.  You can also do this directly on an open flame on your gas burner in the house. When cool enough to handle, scoop the flesh out of the eggplant and discard the skin.  Set aside.  You can freeze the flesh at this point and defrost before using in Step 5.

In the meantime, bring a pot of water to boil, place the lentils in the boiling water and cook for 15 minutes, drain and rinse with cold water, let cool.  Place the lentils in a mixing bowl.

When the lentils are cool, mix with all the ingredients from the For the Lentil Salad list.  Set aside.  This step can be done hours (or day) in advance.
For the Burnt Eggplant Tahini: 
Place the garlic and parsley in the bowl of a food processor, mince.  Add the remainder of the ingredient list (For the Burnt Eggplant) and pulse to chop finely but not puree.  Taste and add more salt, pepper or lemon as needed.  Place in 1-2 serving dishes or plates making an indent in the centre.
 For the Combo: 
Mound the Lentil Salad in the centre of the Burnt Eggplant Tahini in the dishes.  Drizzle with olive oil, sprinkle with pine nuts, flaked sea salt and freshly ground pepper.