Making babka is a project, but well worth it. The base is an Eastern European yeast-risen dough and takes most of the day to make. However, I have a few shortcuts to make it easier and do-ahead. I love this fudge filling (thank you Melissa Clark), it is gooey and chocolaty. It is topped with a delicious crumby chocolate streusel. Best of all, this recipe makes two babkas, and you can freeze the second babka ready-to-bake for another time.
A few essential details to ensure that you are successful. Because any time you make a yeast dough, there is always the cross-your-fingers-moment hoping that the dough will rise, rise enough and not rise too much.
Firstly, measure your flour correctly. If you have a scale, PLEASE and I say, please use it. One standard cup of flour should weigh 4½ ounces or 127 grams. If you don't have a scale make sure you measure the flour accurately. Do not, and I mean, do not, take the flour out of the pantry and scoop up the packed flour using your measuring cup and then shake it into the cup. You will likely get 5½ – 6 ounces of flour per cup doing it that way. Rather, aerate your flour using a spoon or a scooper, lightly drizzle or spoon the flour into your measuring cup and then level it off using the back of a knife.
You can always add flour to your board when you knead the dough, you can't remove, so air on the side of light flour measuring, even for the sponge part in step 1.
Secondly, let your dough rise in a warm a cozy environment. My oven has a "proofing" setting. The oven heats ONLY to 100 degrees F. Perfect coziness for a dough to rise. If you don't have this feature on your oven, turn your oven on (to 350 degrees F) for five minutes, it will not reach 350. Immediately after the five minutes, turn the oven off, turn the oven light on and your oven will be cozy and warm but not hot.
Make sure your eggs are at room temperature. If you forget to do this, place them in a bowl with warm water for about 30 minutes or at least while your sponge (in step 1) is doing its thing.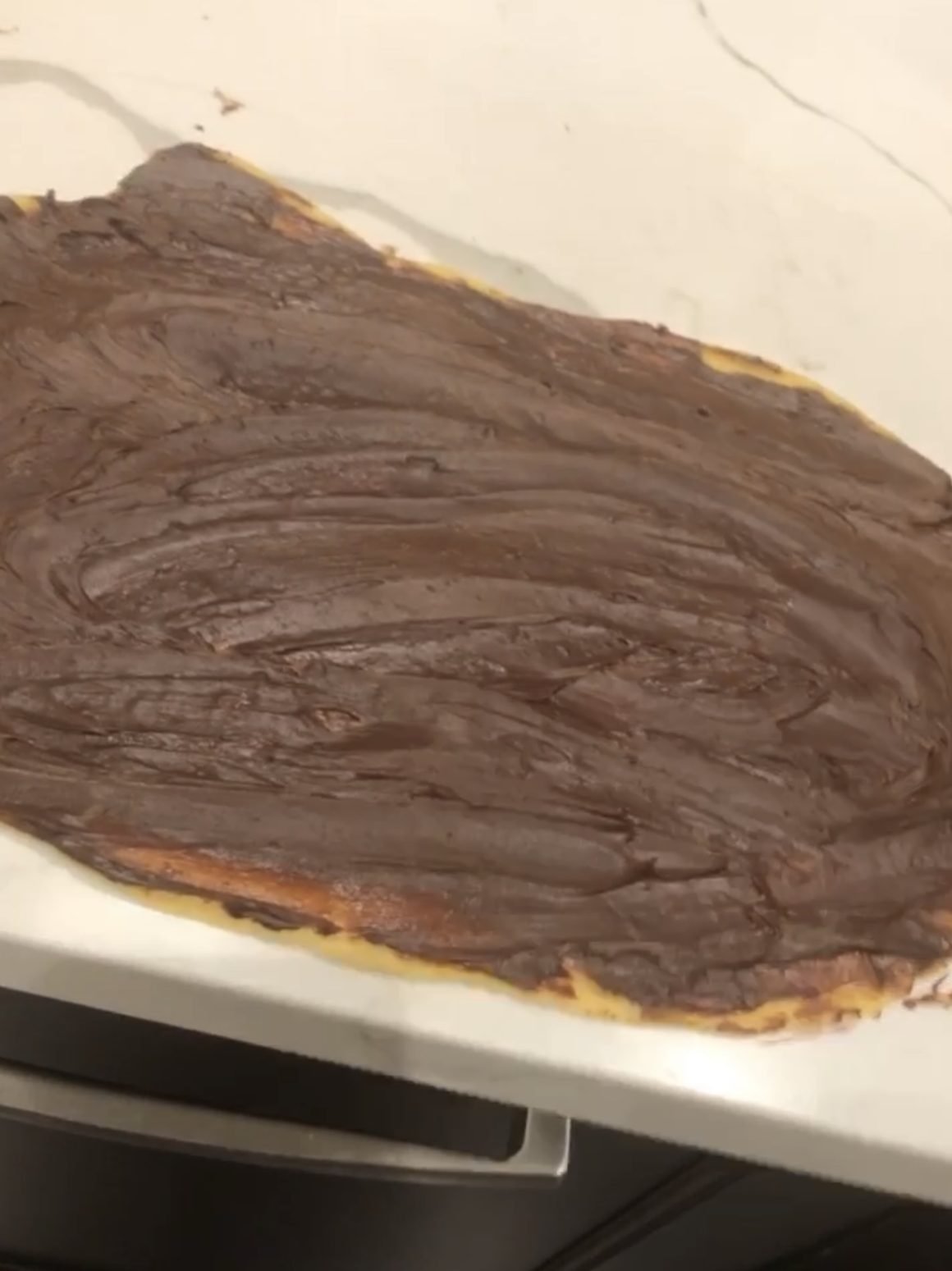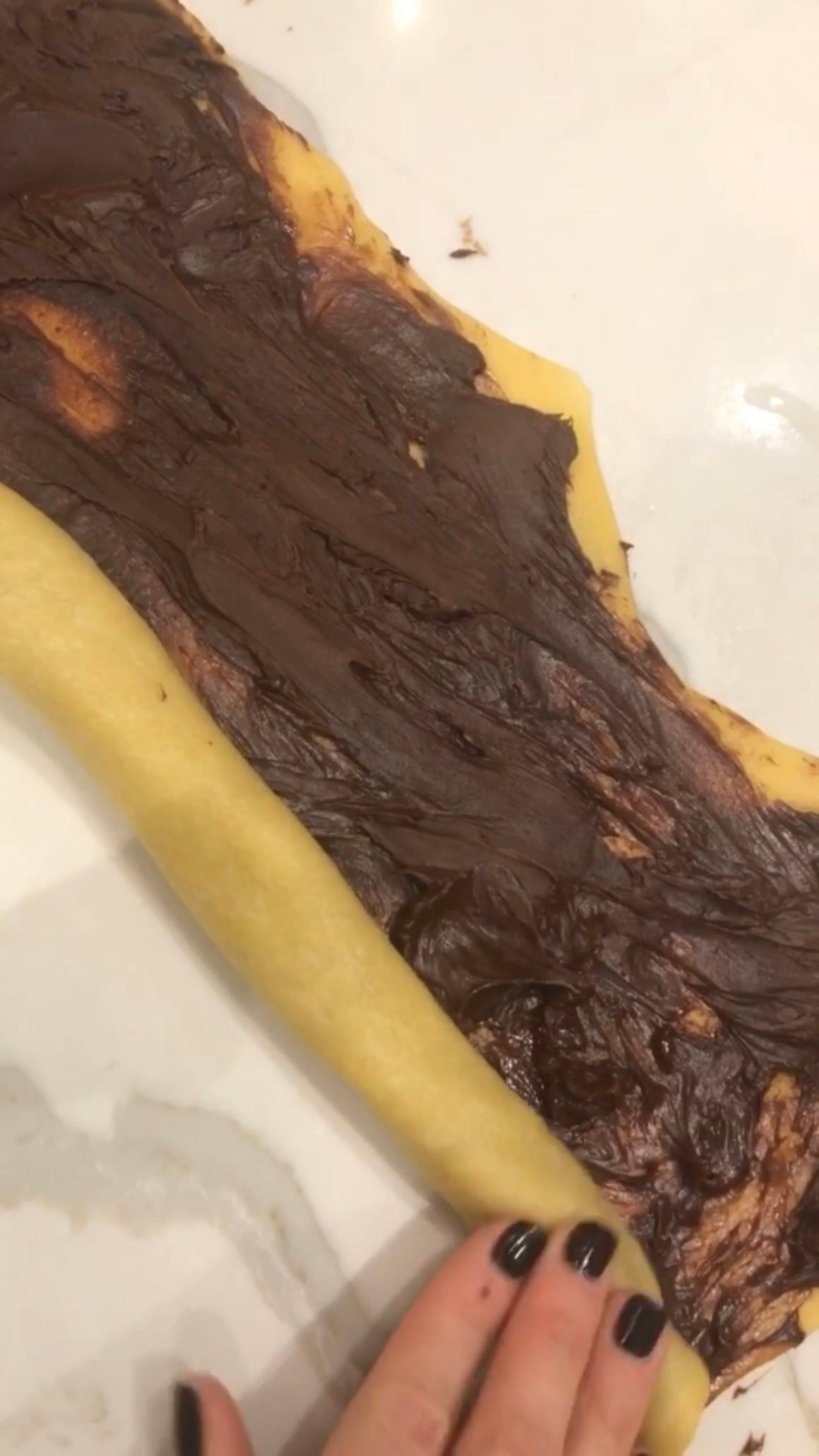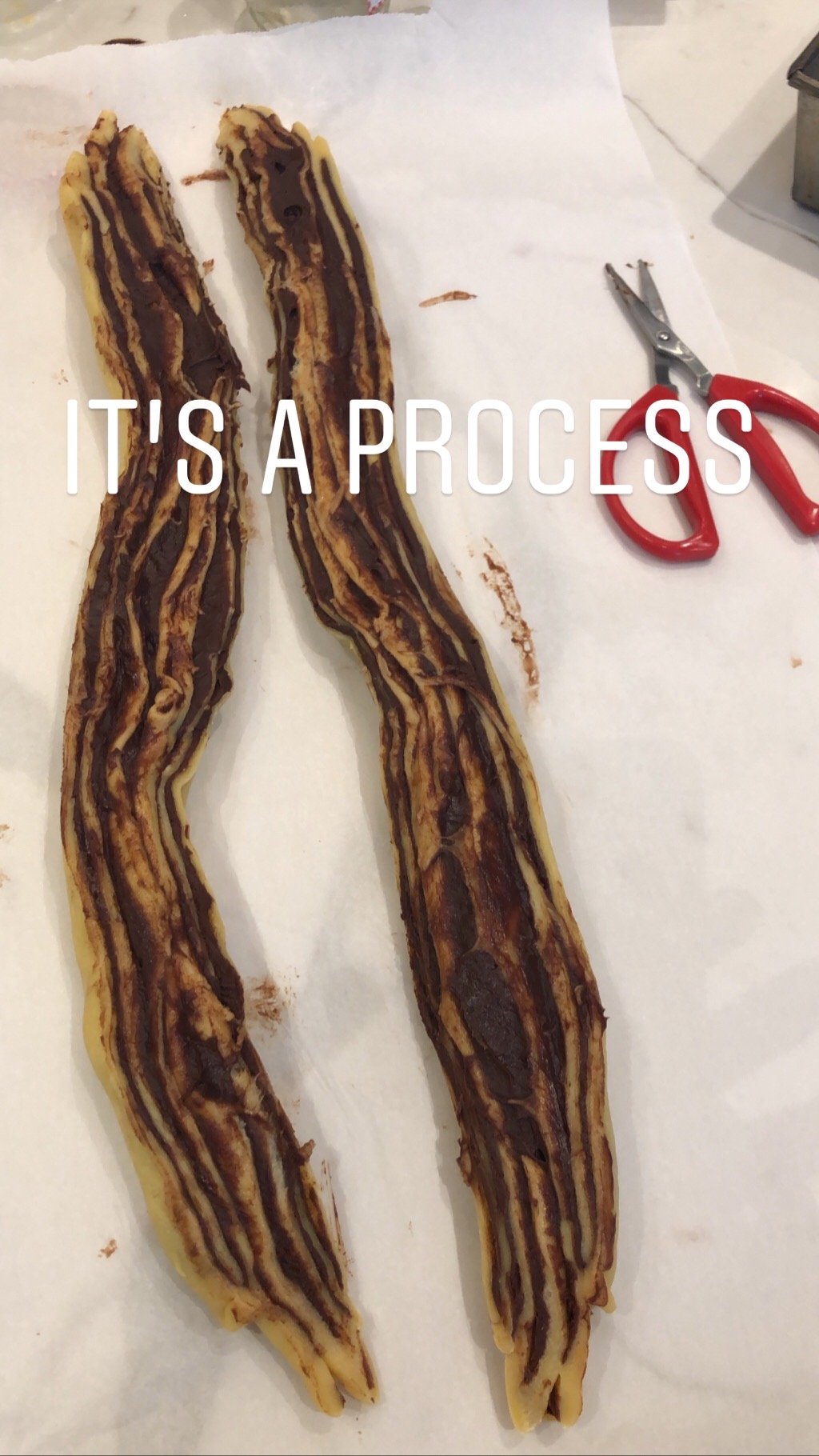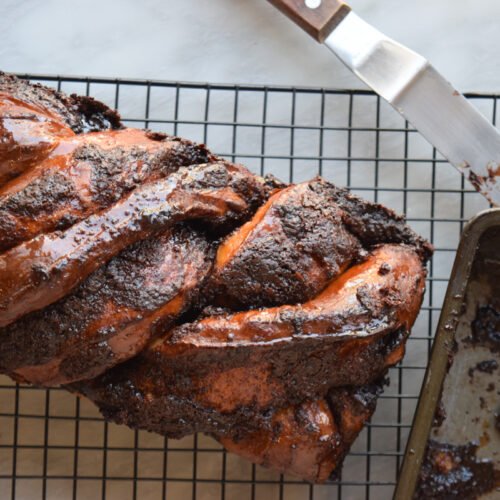 Classic Chocolate Babka
Ingredients
For the Dough
2

tsp

instant yeast, rapid rise

I like Fleischmann's quick rise

386

grams/13½ ounces/ 3 cups

All purpose flour

plus more to sprinkle on counter as you knead the dough

¼

cup

warm milk or water (120ºF)

3

large

eggs

room temperature

¼

cup

vegetable oil

I like Mazola corn oil

⅓

cup

sugar or honey

1½

tsp

Kosher salt
For the Chocolate Filling
½ cup

/100 grams

granulated sugar

¾ cup

/175 ml

heavy cream or half-and-half

Pinch kosher salt

5 ounces

/170 grams

bittersweet chocolate

preferably between 66 and 74 percent cocoa, coarsely chopped

8 tbsp

/112 grams

/1 stick unsalted butter

diced, at room temperature

2 tsp

10 ml

vanilla extract
For the Chocolate Streusel
½ cup

/60 grams

all-purpose flour

3 tbsp

/45 grams

sugar

1½ tbsp

/12 grams

cocoa powder

½

tsp

kosher salt

4 tbsp

/2 ounces

/60 grams/ ½ stick unsalted butter

melted

⅓ cup

/60 grams

mini semisweet chocolate chips
For the Glaze
⅔ cup

/135 grams

granulated sugar

⅔

cup

water
Instructions
Step 1 – Make the Dough
In a large bowl (I like clay), mix ⅓ of a cup of the measured flour with the yeast, add the warm milk/water, whisk to mix, and let this mixture rest covered with a towel or plastic wrap for about 15-20 minutes.  It will puff up and become spongy looking.  This is called a sponge.

Add the oil, eggs, sugar/honey, and salt; stir until well combined, the sponge will remain lumpy.  I use a wooden spoon for this.

Add the remaining flour.   Mix the dough in the bowl until the ingredients are combined.  The dough will be very shaggy.

Turn the dough out onto your work surface; knead until the dough is very smooth, about 2 minutes.  The dough will feel very tough and difficult to knead.  If it is soft and sticky add a little more flour until the dough is firm.

Transfer the dough to a warm, clean, large bowl, cover with a towel over the top and place in a warm cozy area of your kitchen.

Let the dough rise until it has doubled in size, it will take about 2 hours.
Make the Chocolate  Filling
 In a medium saucepan, combine sugar, cream and salt.  Simmer, stirring most of the time until the sugar dissolves, about 5 minutes.  Remove from the heat and stir (using a whisk) in the chocolate, butter and vanilla until smooth.  Let cool in the fridge for at least one hour or place it in the freezer if you are using it as soon as your dough rises. This step can be made up to a week ahead and stored in the fridge.  No need to bring to room temp before using.
Make the Chocolate Streusel
 In a bowl, mix together the flour, sugar, cocoa and salt.  Stir in the melted butter to make moist crumbs, stir in the chocolate chips.  This can be made 3 days ahead.  Store covered in the fridge.
Make the Glaze
In a small pot, combine the sugar and ⅔ cup of water.  Bring to a boil, reduce the heat to a simmer and cook for an additional 2 minutes, stirring occasionally.
Time to Shape the Babka
Cut the dough in two.  On a floured surface, roll one piece into a 9-by-13-14  inch rectangle (with the 13 inch side along the edge of the counter). Spread with half the filling (there's no need to leave a border). Starting with a long side, roll into a tight coil or carpet-like. Transfer the coil onto a dish towel or piece of plastic wrap and stick it in the freezer for 10 minutes. Repeat with the other piece of dough.

Slice one of the dough coils in half lengthwise to expose the filling. Twist the halves together as if you were braiding them, then fold the braid in half so it's about 9 inches long. Place into a prepared pan, letting it curl around itself if it's a little too long for the pan. Cover loosely with a clean kitchen towel and let rise in a warm place for 1 to 1 1/2 hours, until puffy (it won't quite double). Alternatively, you can cover the pans with plastic wrap and let them rise in the refrigerator overnight.  Bring them back to room temperature for an hour before baking.  You can freeze one (or both) of them before rising it.

When you're ready to bake, heat the oven to 325 degrees. Use your fingers to clump streusel together and scatter all over the tops of the cakes. Transfer to oven and bake until a tester goes into the cakes without any rubbery resistance and comes out clean, 52-60 minutes. The cakes will also sound hollow if you unmold them and tap on the bottom. An instant-read thermometer will read between 185 and 210 degrees.

As soon as the cakes come out of the oven use a skewer or paring knife to pierce them all over going all the way to the bottom of the cakes and then pour the syrup on top, making sure to use half the syrup for each cake.

Transfer to a wire rack to cool before serving.