Authentic Rustic Italian with Mama Rosa from Trattoria 7 Numbers – Virtual Cooking Class
May 10, 2021 @ 5:00 pm EDT

-

7:00 pm EDT

$42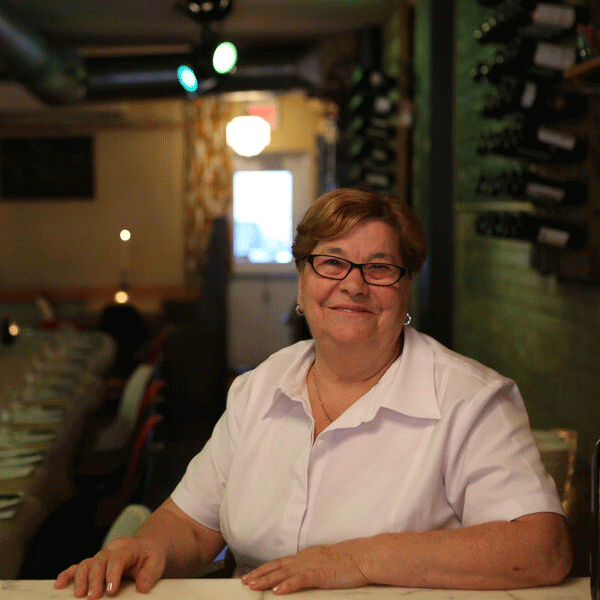 Special guest chef series!  Come and join me as I invite Rosa into the virtual world of Delicious Dish.  We will all cook together with Rosa while she teaches us three Southern Italian Soul Food dishes and recounts stories of her Italian heritage and childhood. This is a hands-on class for the whole family, a special treat!
Rosa Marinuzzi – Trattoria 7 Numbers in Toronto, Canada
Born and raised on a farm near the town of Modugno in southern Italy, Rosa loves to tell stories of her childhood. With her signature boldness she confesses to stealing fresh bread from the kitchen after school. Sneaking into the cellar with her brother, the two of them would pilfer fresh cheese or olive oil. "We were bad!" she laughs, and her laughter suggests she and her brother were anything but – except when it came to food. When it comes to food, she is all about fresh, ripe ingredients, and finding the best ways to express their natural, vibrant flavours.
– cooking for flavour is cooking for your health! Lots of olive oil, lots of greens, fresh tomatoes, nice and ripe…" her eyes roll with delight, "…and pasta!"
– Rosa Marinuzzi
Menu 
Homemade Cavatelli Pasta with Rapini and Fresh Tomato
(yes, you will learn how to make pasta!)
Calamari Friti (can be done with oyster mushrooms)
Authentic Rustic Italian with Mama Rosa from Trattoria 7 Numbers – GROCERY AND PREP
Class Details
Technology: Connect with the me using Zoom on your computer, tablet or mobile device. The Zoom link will be emailed 2 days before the class, so no cancellations at that point (you will have access to the Zoom recording).
Ingredients:  Take a look at the grocery lists and prep in advance and then you can decide if the class is right for you. The ingredients can be adapted for dietary restrictions or lack of availability.
Recipes: Will be emailed 2 days before the class. No cancellations at that point (you will have access to the Zoom recording).
Event Duration: 90min-2 hrs (it depends how much fun we are having)
Participation:  You will cook along with Rosa from start to finish.
Let's Cook Together Even More! The more Cook Dinner Together classes you "add to your cart" the less planning you need to do!