Delicious Dish's Passover Pantry + Seder (Sold out)
March 21, 2022

-

April 3, 2022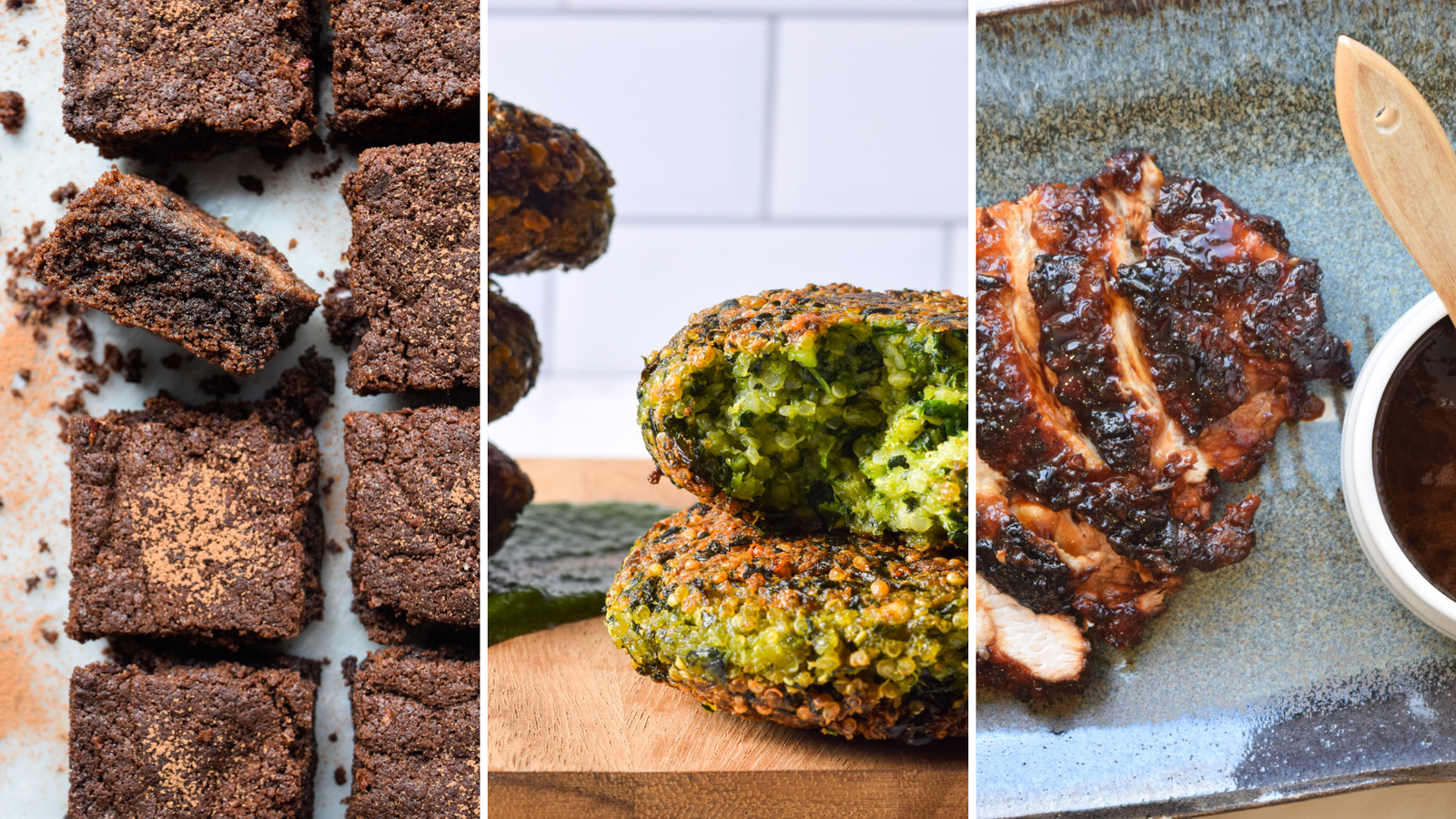 Passover is just around the corner, and Delicious Dish is proud to offer home cooking catering for the Seders or for the week of Passover.
Ordering is open now; supply is limited! The ordering deadline is April 3, 2022 or while supplies last!
For the Seder + For the Week
All orders will be ready on Friday, April 15, 2022.
Pick-up between 12:30 PM -1:30 PM or Delivery (in the GTA for an extra charge) between 1:30 PM – 3:30 PM.
All orders will come with plating + heating instructions
Each item is priced per order, you can order as many or as few as you like
Harosset – $35/Serves 8
Beet Cured Gravlax – perfect for a fish course or a breakfast – $20 for 150g
—Add Crispy Eggplant Rounds for layering (see photo above) (add your own avocado and cucumber – comes with recipe) – 8 rounds $24
Passover Fattoush Salad – $40/Serves 8
Jewelled Cauliflower Quinoa Salad – $40/Serves 8
Mixed Beets with Horseradish Vinaigrette (maror vinaigrette) and Chopped Pistachios – $40/Serves 8
Braised Stuffed Peppers with Quinoa, Zucchini, Tomato and Pine Nuts – $24/serves 2 as a main/4 as a side
Asparagus Salad with Sun Dried Tomato Vinaigrette – $40/Serves 8
Lemony Roasted Greek-Style Baby Potatoes – $40/Serves 8
Sweet and Sour Meatballs (beef) – $24/454 grams (need about 150g/person)
Sweet and Sticky Roasted Sliced Turkey Breast with Silan (date syrup) – $56/2 pounds/Serves 4
X-tra Crispy Chicken Schnitzel – $35/4 pieces
Passover Desserts
Full Size – 6 in a pretty bag
Brownies (can be made dairy-free upon request) – $24
Lemon Bars (can be made dairy-free upon request) – $24
XL Macaroons (has dairy) – $24
Chocolate Pecan Bars (has dairy) – $24
Bubby's Mandel Bread (dairy-free) – $24
Dessert Bite Boxes (has dairy)
$36 – Small Bite Box/Serves 6 (or more)/18 Bites
$70 – Large Bite Box/Serves 12 (or more)/36 Bites
-all items are 2 bites – (3 squares per person)
Bite Boxes include:
Brownies
Lemon Bars
Chocolate Pecan Bars
Dessert by Kitchen Co-op (has dairy)
Matzah Crunch – Salted Almond or Sprinkles – $18/ ½ pound
"I Can't Believe They're Not Leavened" Chocolate Chip Cookies – $12/half doz
For the Week (comes frozen)
3-Cheese Sicilian Passover Eggplant Cannelloni – $52/serves 6
X-tra Crispy Chicken Schnitzel – $35/4 pieces
Zuc-Quinoa Fritters – $24/4 large fritters
Passover Granola – $20/400g bag
Order Now
Sold out!
Note:
The kitchen is not strictly kosher for Passover but "chametz" will not be used. Staples, such as oils, vinegars, spices, sugar, etc… will not have a KLP symbol.
Payment
E-transfer or cash (please let us know before ordering if payment is by cash – call Carolyn at 416-200-3522).
You will be charged in full at the time of ordering.  No cancellations are possible, but you can transfer your order to a friend if you wish.
An additional $15 per order, will be added to your invoice for Environmental Packaging Fee. This price went up in March because of supply chain issues and resulting in increased costs. I appreciate your understanding.
A little about the Delicious Dish Kitchen:
Your health and safety is of utmost importance and we take extra precautions to ensure that the kitchen and staff follow all the Delicious Dish health and safety protocols.
The kitchen is NOT:
Nut, Sesame or Soy free
Kosher, although Passover rules will be observed
Gluten-Free, although where possible, items will be marked GF which means that there is no added gluten but cannot be guaranteed or certified Gluten-Free.