Homemade Super Clean Coconut Probiotic Yogurt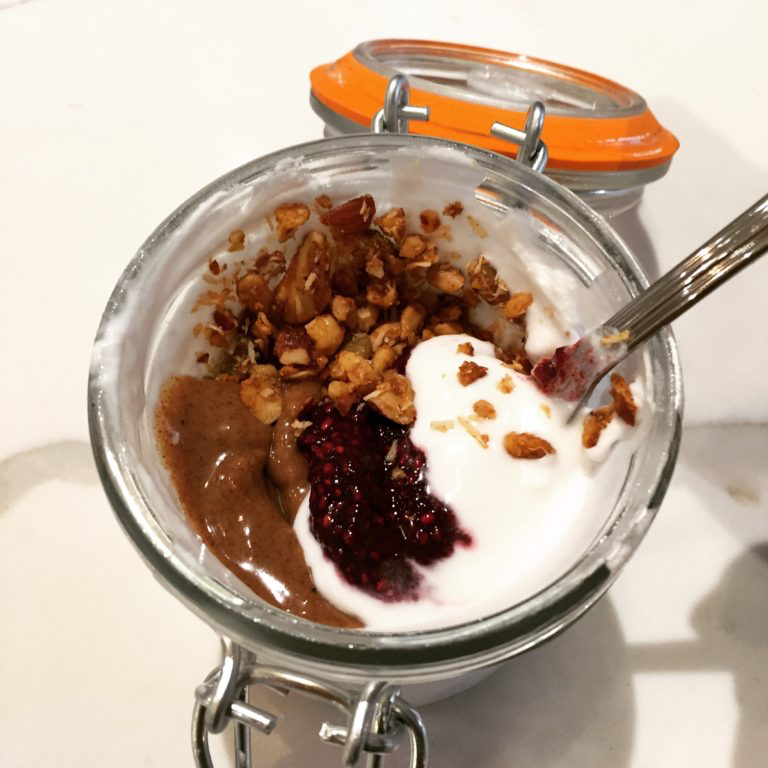 Making yogurt at home is easy! This is a dairy free and sugar free vanilla yogurt. It is delicious served with Grain-NO-la (grain free granola), DeliciousDish, Raspberry Chia Jam, DeliciousDish, Blueberry Avocado Mix for Yogurt, DeliciousDish and even a spoon full of almond butter. Inspired by minamalist baker…thank you! (btw, the Chia Jam, Grain-NO-la and Blueberry Avocado Mix recipes are all coming soon, check back on Friday!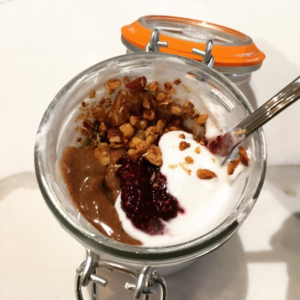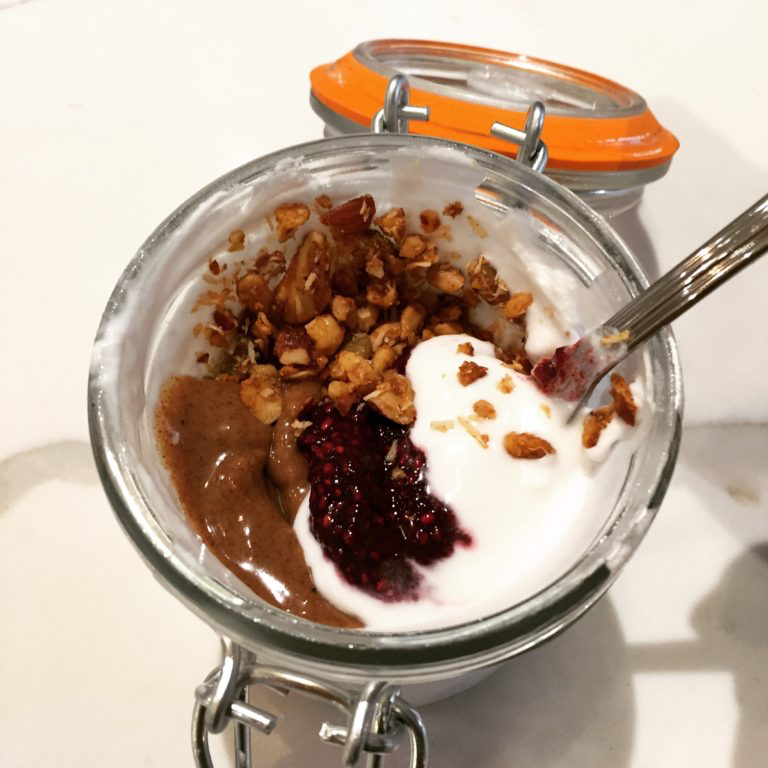 Homemade Probiotic Yoghurt
Ingredients
1 400 mL can full fat milk or coconut cream coconut (see note)

2  50-billion count pro-biotic capsule, I like these

2 tsp. honey or coconut sugar, optional

½ of a vanilla bean, optional, split down the center with a knife and seeds scooped out with the back of a knife.
Instructions
Place the contents of the can of coconut milk on a 500 ml mason jar (or something similar in size), whisk to make the coconut milk smooth and uniform.

Open the probiotic capsules by pinching on both ends and tugging gently, and empty contents into the coconut milk in the mason jar, stir, USING A WOODEN OR PLASTIC SPOON, metal will react negatively with the probiotic.

Cover with a paper towel or cheese cloth, place an elastic band around the mouth of the jar and leave on the counter at room temp (warm if possible, I will put it in my oven with the light on, see photo.  Just make sure you put a note to yourself not to turn the oven on by accident!) for 24-48 hours.  The coconut milk will start to ferment making yogurt, it will thicken.  It will also separate, that's ok! Just stir it together before refrigerating it.

When yogurt is thick and creamy, add the honey or coconut sugar and seeds from the vanilla bean, stir.  Replace the paper towel with a lid and refrigerate. 
Notes
Not all cans of coconut milk are the same, some are really thick and some a lot thinner.

 

Shake the can before you buy it.

 

If it seems liquidly try another brand, it should not shake easily.  If I want a really rich texture, I use coconut cream.  I have had the most success from this brand.