Maca Powder – Maca Cacao Latte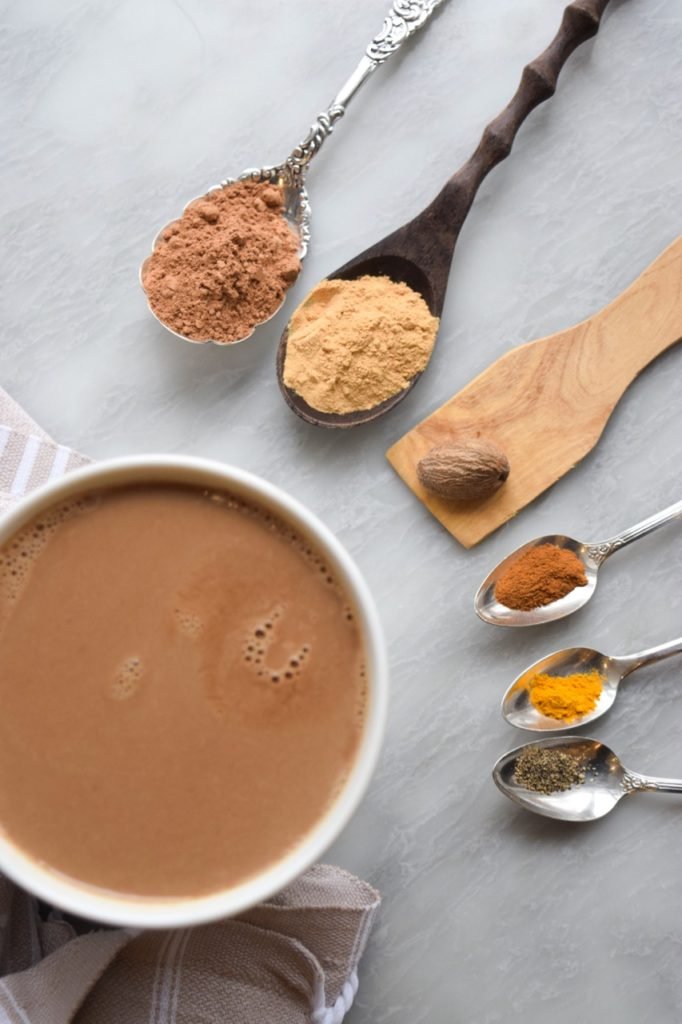 This latte is a quick way to get your daily dose of maca powder. It tastes delicious and the combination of maca and cacao makes this latte and incredible superfood choice.
MACA is an incredible medicine to add to your regimen. Especially if you are in the perimenopausal or menopausal stage of life. MACA has been shown to increase estrogen in the body, which can increase libido and stamina when our stores naturally decrease with age. MACA is also an adaptogenic herb, which allows our body to adapt to stress and builds energy and resilience.Cacao is my love!! I literally could not live this cleanse for life lifestyle without it. Cacao is considered a superfood because of its high magnesium content, as well as its high antioxidant qualities. It is a natural energy booster and tastes like chocolate! Win-win. Cinnamon is a great addition to any drink and should be used daily. It helps to balance our blood sugar and consumed daily can help to prevent type 2 diabetes.
Here is a great Delicious Dish Maca Latte recipe.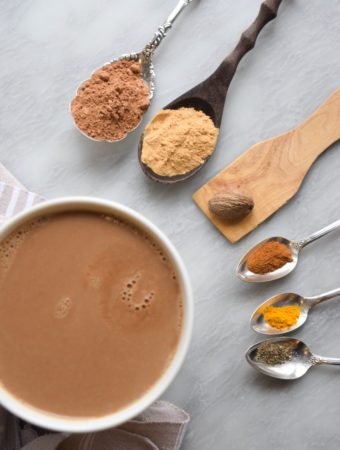 Maca Cacao Latte
Ingredients
1½

tbsp

cacao powder

1

tbsp

1 tbsp. maca powder

Pinch

of cinnamon

Pinch

of ground nutmeg

½

tsp

ground turmeric

Pinch

of black pepper

1½

cups

STEAMED almond milk or any other plant milk

Honey, maple syrup or date syrup to sweeten to taste
Instructions
Place all the dry ingredients in the bottom of a large mug.

Stir in about ¼ cup boiling water.

Top with steamed almond milk or the plant milk of your choice.