Maple Shellacked Cedar Plank Arctic Char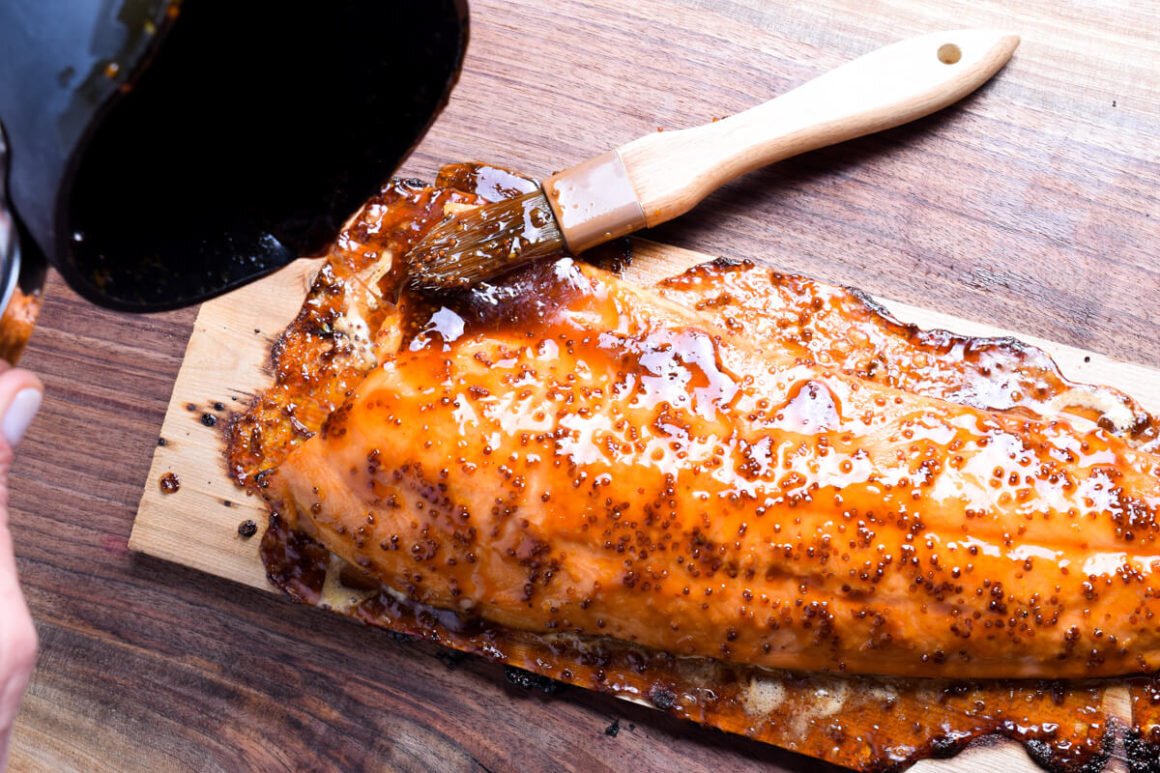 Cooking on a cedar plank is trendy but, really, I do it because the smell and taste of the fish is incredible. My house smells like a sauna (from soaking the cedar) and when I grill the plank, the aroma it gives off is beautiful. The cedar taste infuses the fish and takes this recipe to a new level. And the combination of cedar, maple and mustard is very unique.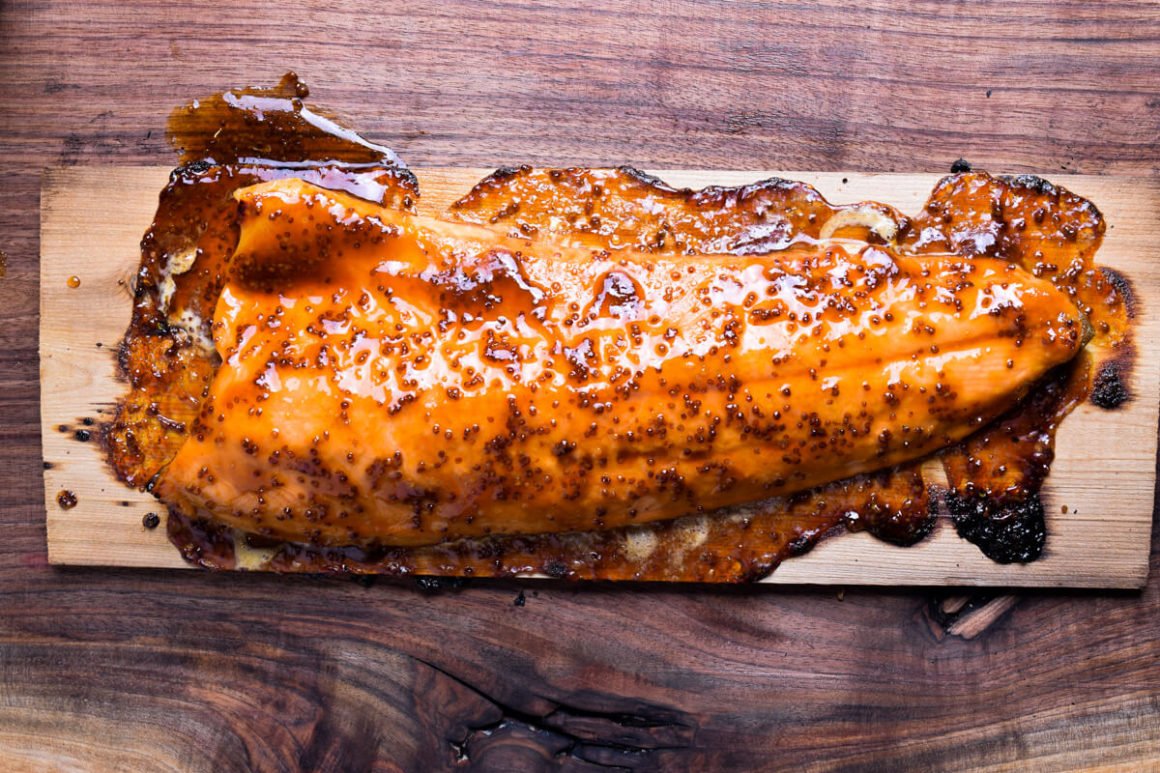 This recipe is super easy – one that you need to make today! (Actually, tomorrow – you need to soak your plank today)
Feel free to use any oily fish for this recipe. I make it with char, salmon, cod and halibut. Serve the fish right on the plank for a beautiful and rustic presentation.

Maple Shellacked Cedar Plank Arctic Char
Ingredients
For the Maple Shellac
3 packed Tbs. of dark brown sugar

2 Tbs. low sodium tamari

2 Tbs. mirin

1 Tbs. whole grain mustard

1 Tbs. sherry vinegar

1 Tbs. water 

1 tsp. cornstarch
For the Fish
About 1 ½ ponds of Arctic Char, one or 2 fillets, depending on the size of the fillet or 4 6-oz salmon fillets (best if you can leave the fish at room temp for 30-45 minutes)

1-2

cedar planks

soaked overnight or several hours
Instructions
Soak the cedar plank for at lest 2-3 hrs, overnight preferably. 

Mix all the Shellac ingredients in a small pot, bring to a boil, and cook for 1 minute or so, stirring the whole time, it will thicken.  Remove from heat.  Let cool.  This step can be done well in advance, even the day before.

Heat the grill to medium high heat.  

Place the fish on the plank, pour the Maple Shellac over the fish, place the plank/fish on the grill. 

Turn the heat to medium low and cook for 15-20 minutes.