I miss my grandmother all the time. She was a wonderful woman and a true lady in the old fashioned way. My grandmother taught us all a love of food, cooking and feeding people. She taught us the importance of tradition through her cooking and family gatherings. This is something that is rooted deeply in our whole family.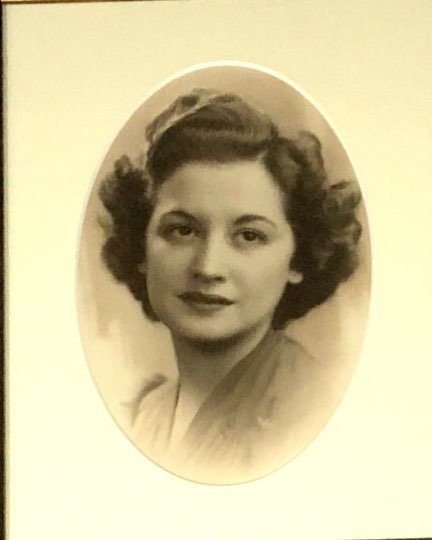 There is no better latke recipe than this one, and I don't think it is because of my emotional connection to it! The secret (or so my grandmother says) is the Mazola corn oil. Also, eating them hot, right out of the frypan is the way to do it. If you can't do that and you want to make them ahead and re-heat them, just make sure you reheat them on a baking rack (resting on a cookie sheet) so that the heat can circulate under the latkes which will help keep them crisp.
My grandmother served latkes in the traditional way, with apple sauce and sour cream. But when I fancy them up at a Chanukah party, I will make a topping bar and it looks something like this:
Appple sauce and Sour Cream.
Creme Fraiche or goat cheese and smoked salmon.
Sauteed mushrooms and caramelized onions.
Salmon roe or black caviar, creme fraiche, diced cucumber and finely chopped hard boiled egg.
Sauteed diced pears with brown sugar, cinnamon, and candied pecans, a dollop of creme fraiche.
Fresh pomegranate seeds, flaked sea salt, and honey.
Cream cheese and Everything-but-the-bagel spice mixture.
Fresh whole milk ricotta, black pepper, and honey.
Tahini and date silan.
Finely chopped Israeli salad.

My Grandmother's Latkes
Ingredients
6

medium

Yukon potatoes

peeled and cut into a few large pieces

1

small

onion

peeled

2

eggs

beaten

2

tbsp

flour

2

tsp

baking powder

1

tsp

kosher salt

½

cup

Mazola corn oil
Instructions
Line a colander with paper towel.

Peel and cut potatoes and place them in cold water

Using a whisk, in a large bowl, mix all ingredients except the potato, onion and oil – until frothy.  Set aside

Using the fine grater on your food processor, alternate grating potatoes and onions, a bit of each at a time until the food processor bowl is quite full. 

Switch to steel blade and make a few course chops to break up the potatoes/onions even more. 

Transfer the onion/potatoes to the colander and, over the sink using the paper towel, squeeze the liquid out.  

Transfer the drained onion/potatoes to the large bowl and mix well with egg/flour mixture.

Heat half the oil and add latke mixture by tablespoons, frying until well browned on both sides. Do not ccrowd the pan, no more than 6 at once. REpeat with the remaining latke mixture adding additional oil as needed.
Notes
Can be frozen.

 
To Reheat:  Oven 375˚F

 
Line a cookie sheet with foil and, ideally, place cooling racks on top of the lined sheet and lay latkes on the racks.

 

This will help them get crispy again on both sides.

 

If you don't have cooling racks, place directly on tin foil and flip over once during the re-heating process.

 

It will take about 15-20 minutes if they are frozen, longer.