Passover is one of my favourite holidays. It's a wonderful time for family to get together for an extended meal and enjoy each other's company. Traditionally, my dad would lead our very large Seder, or Passover holiday dinner. The kids would participate, get bored, come back again, and my mum would catch up with the other ladies in the family. Eeverybody was happy and content for the night.
This year will be different. We are plagued by Covid-19, the virus that knows no borders, that is affecting every fiber of our humanity. So this year we will be having our usual family Seder over zoom. Each family will have no more than 4-6 people at their table. Through technology will include many people who normally would not be at our Seder, welcoming our friends who are in isolation. This year will be different, but we will celebrate nonetheless. We must carry on with tradition – to the best of our abilities.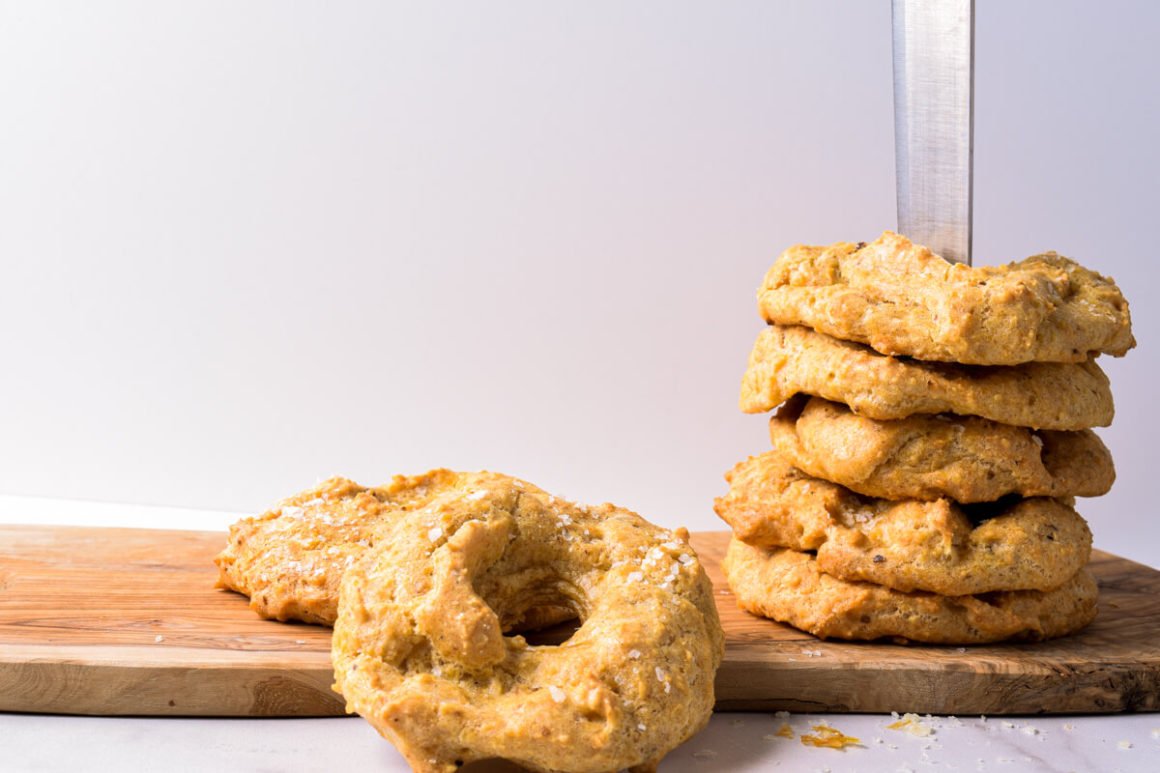 The silver lining for me, as a home chef, is that many people are making a Seder for the very first time. They are getting into the kitchen and attempting (and likely will succeed) to carry on with our traditions. I love that.
Now, my quintessential Passover staple: matzos bagels. I will be making a lots of them this year. They are super easy to make, much better than the store bought ones and can be toasted or eaten just as. Make a double batch, you wont regret it.

Passover Bagels
Ingredients
½

cup

vegetable oil

1

cup

water

½

tsp

salt

1

cup

matzo meal

1

tbsp

sugar

or to taste

4

eggs
Instructions
Bring oil, water, and salt to a boil.  Sprinkle in matzo meal and stir with a spoon, when mixture becomes sticky and pulls away from the sides of the pot, let it cool for 10-15 minutes.

Add sugar and eggs, one at a time, beating well after each addition.  I use a wooden spoon for this.

Dipping your hands in cold water first, form batter into a small balls and lay on a parchment lined cookie sheet.  Repeat with all the batter, dipping hands in water each time.  Using your finger make a large hole in the center of each bun.  I do this by circling my finger in the hole until I have a large enough hole (1-2 inches in diameter).

Bake for 15-20 min., until bagels are puffy, drop the temperature to 325 degrees and bake for another 30 mins., until golden brown.
Notes
Freezes well.  Slice before freezing.