Savoury Spinach, Ricotta and Squash Hamentaschen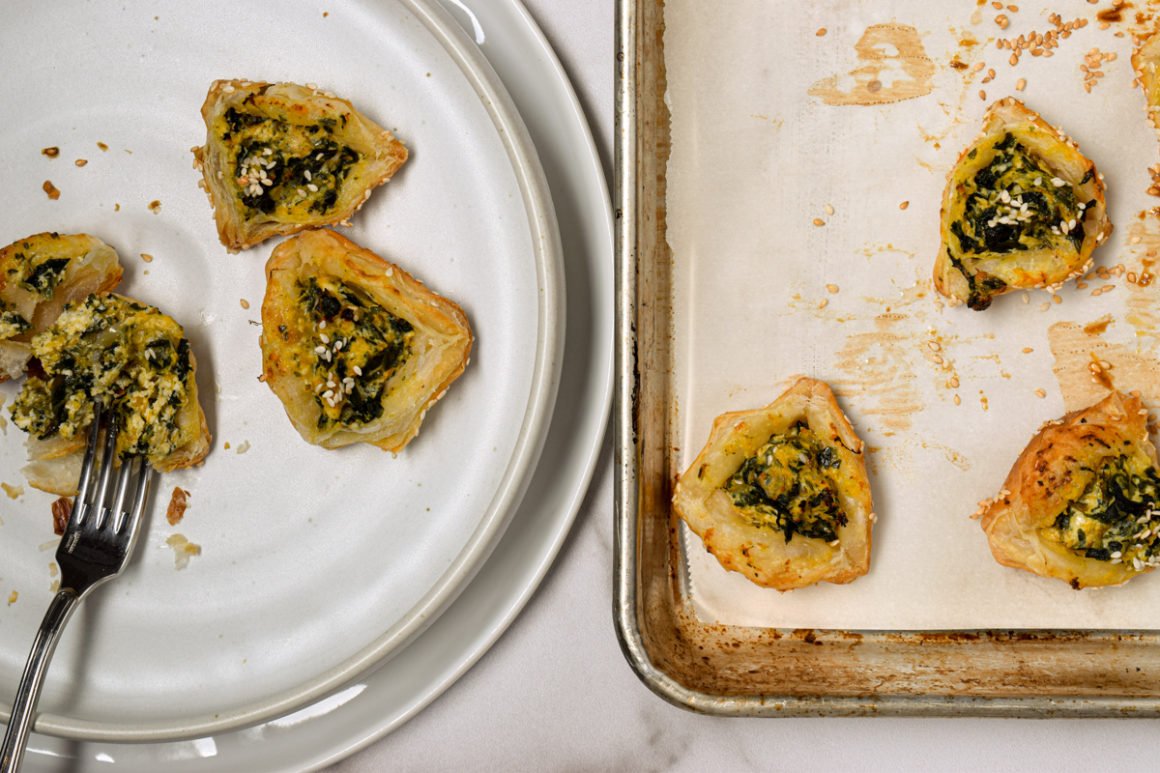 Hamentaschen – pronounced huh-min-tah-shun – is the Yiddish word for a particular type of traditional cookie that is made when celebrating the Jewish holiday, Purim. The story of Purim is rather complicated, but the main thing you need to know is that the "bad guy" in the tale is a nasty, anti-Semitic official named Haman, who had a plan to do away with the Jewish people during the Achaemenid Persian Empire. The triangular shape symbolizes Haman's infamous triangular hat. The holiday celebrates the saving of the Jewish people from Haman.
Traditionally, hamentaschen are made with a sweet filling: prune, poppy seed, chocolate or apricot. But these Delicious Dish hamentaschen are different – and aren't just for dessert.
Have you ever had a savoury hamentaschen? This recipe merges the delicious savoury boureka and the hamentaschen. This way, you can celebrate the holiday all through the meal!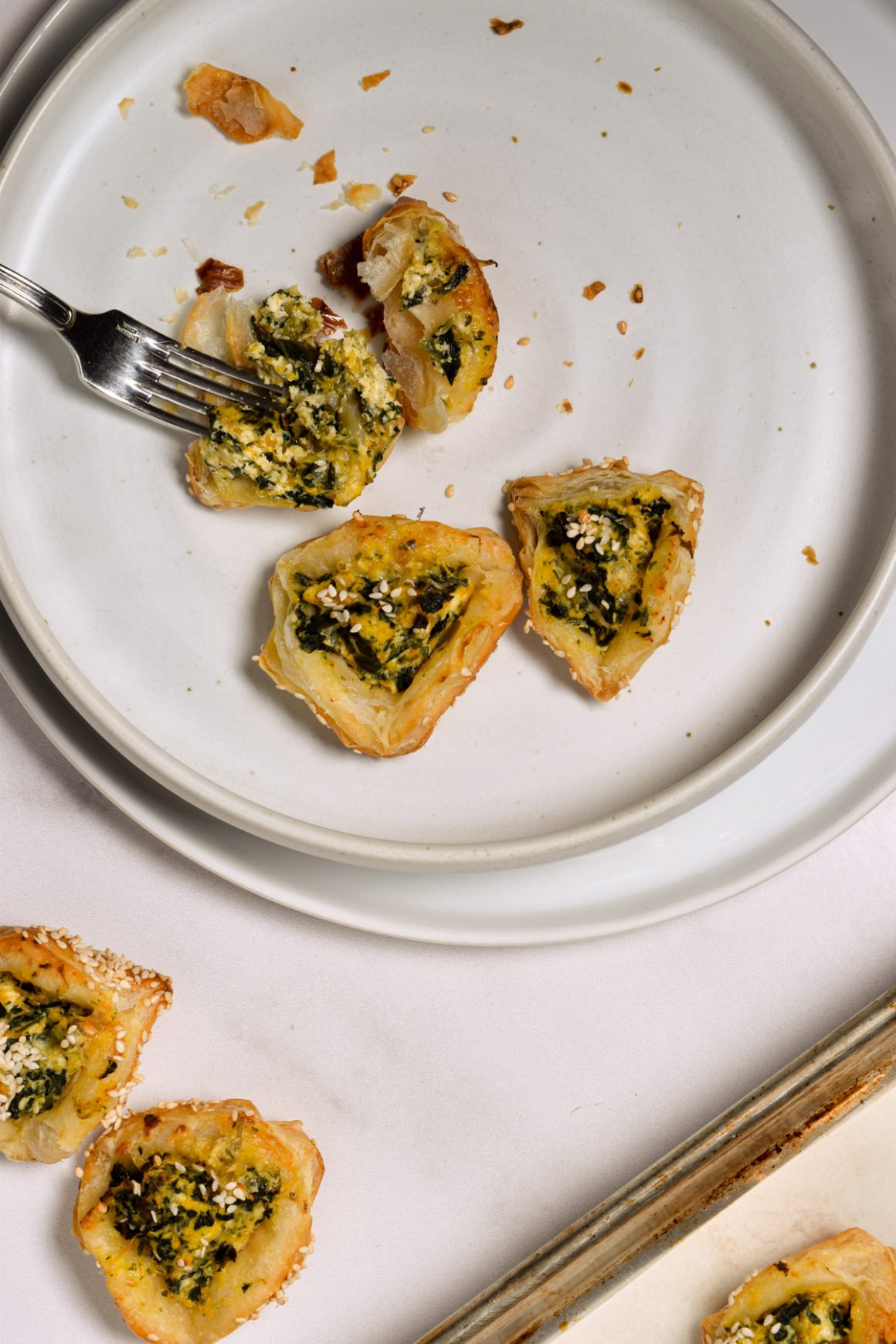 Savoury Spinach, Ricotta and Squash Hamentaschen
Ingredients
1

500-gram

box frozen puff pastry

defrosted

2

tbsp

olive oil

1

small

onion

choped in small dice

Pinch

of

kosher salt

100

grams, ½ cup

frozen spinach

measured after defrosted and after excess water has been squeezed out

130

grams, ½ cup

cooked squash or cooked sweet potato

canned is fine

260

grams,1 cup

whole milk ricotta cheese

50

grams, ½ cup

finely grated mozzarella cheese

About

¼ cup

sesame seeds

1

beaten

egg

1-2

tsp

coarse sea salt flakes, for sprinkling on the top of the hamentaschen

I like maldon

Flour for sprinkling on the work surface
Instructions
In a small fry pan, heat oil over medium heat. Add onion and a pinch of salt and cook until translucent, about 5 minutes. Let cool.

In a large bowl, mix together the spinach, cooked onion, squash or sweet potato, ricotta, and mozzarella.

Unwrap the defrosted puff pastry and using a rolling pin, on a very lightly floured surface, roll the dough out so that it is about ⅛th-¼-inch thick.

Cut out 3 1/2" rounds with cutter and, using an offset spatula or bench scraper, transfer to 2 parchment-lined baking sheets.

Gather up all the scraps, roll the dough out again and cut a few more circles.

Lightly beat the egg in a small bowl to blend. Working a few at a time, brush the edge of rounds with egg, then place 1 1/2 tsp. ricotta filling in the center. Fold sides up to make a triangle, pinching points gently to seal and leaving about 1" surface of filling exposed.

Sprinkle each hamentaschen with sesame seeds and coarse sea salt.

Bake for 25 minutes or until golden.
Notes
These little beauties freeze well, defrost uncovered at room temp and reheat in a 400˚ oven for 10 minutes or so.  Enjoy.