Sticky Za'atar Chicken Drumsticks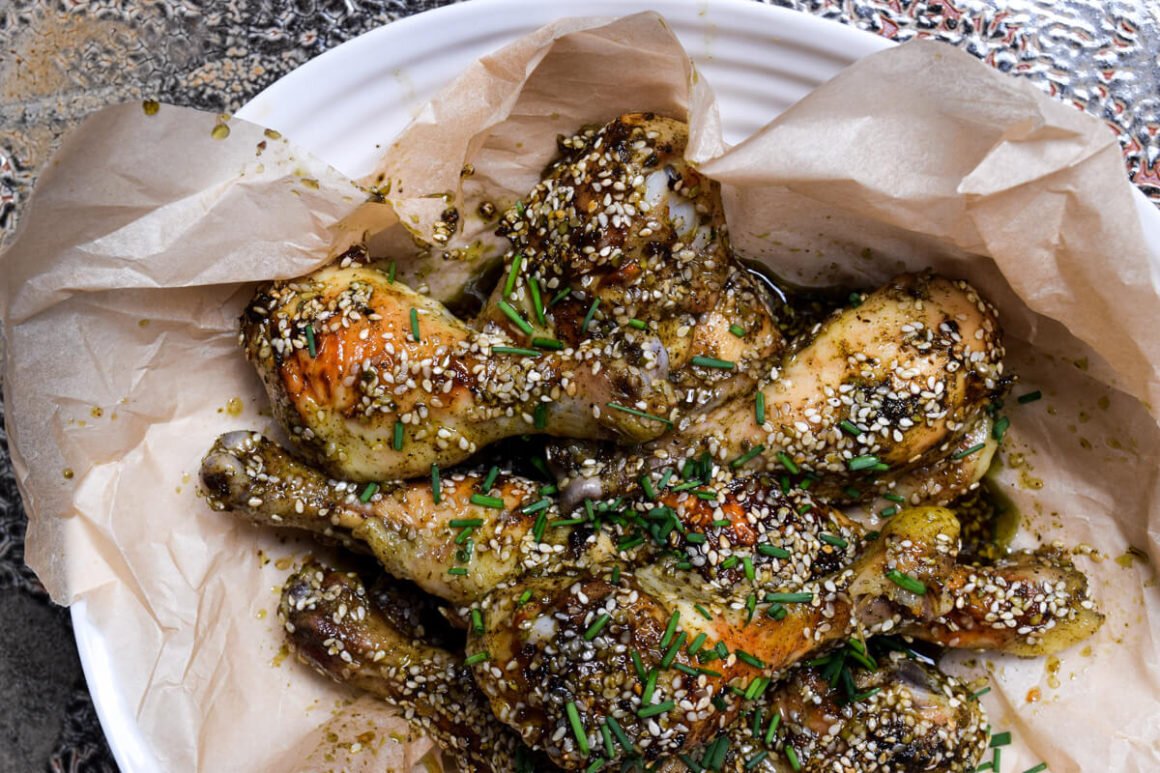 Need easy? This is the recipe for you! Just a few simple ingredients, put in the oven and forget it! Even though these chicken legs are not fried, this recipe reminds me of a basket of southern fried chicken. Sweet and a little crunchy but earthy all at the same time.
Make these as a main course or as a second protein as part of a larger buffet meal. Not into drumsticks? Any bone-in chicken pieces will do. Even wings.
Za'atar is a complex tasting mixture of herbs, spices and seeds. It's earthy, bright and herby. It is delicious sprinkled on almost anything, even eggs! Za'atar is generally a combination of dried oregano, thyme, and/or marjoram and sometimes also includes sumac (tangy and acidic) and toasted sesame seeds (nutty and rich). Some za'atars will have salt in them as well. I always have my my za'atar handy in my spice rack. It will speak for itself.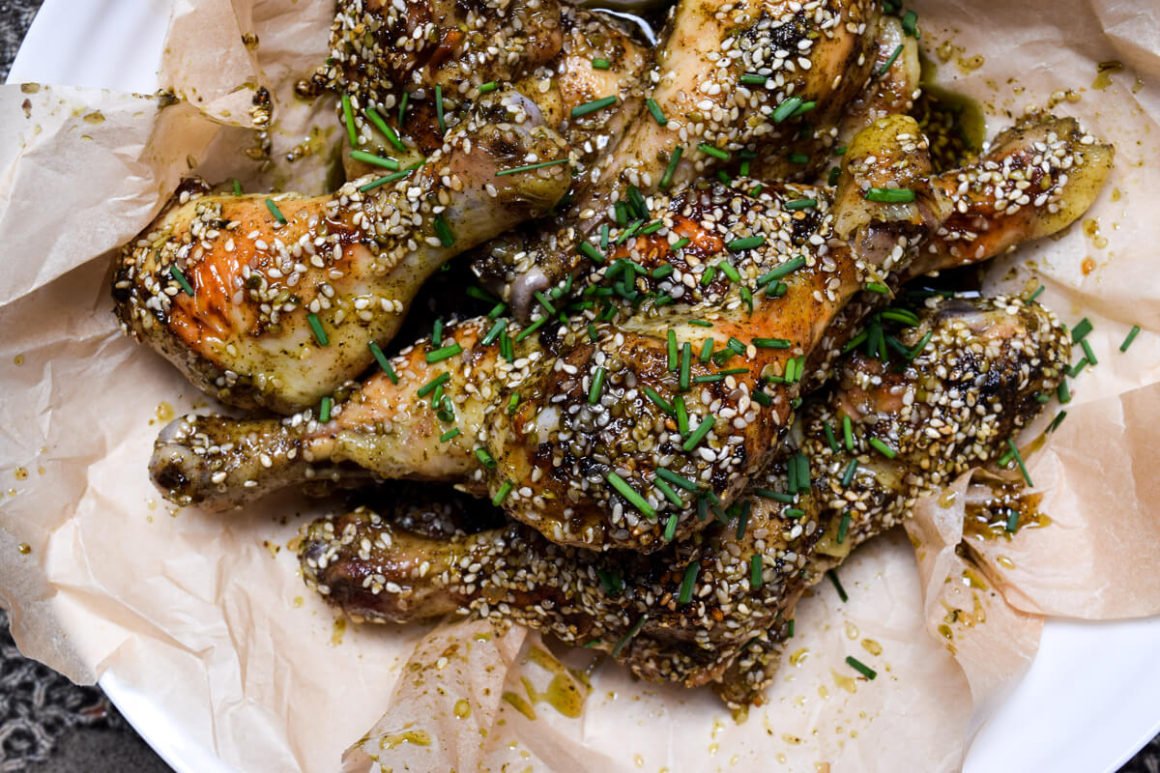 Za'atar is the highlight in this recipe . I added extra sesame seeds for the crunch factor. And the honey really rounds out the earthiness of the za'atar.
Bake all of this together in the oven – it's beautiful thing!
If you like this recipe, take a virtual cooking class with Carolyn!

Sesame Honey Za'atar Chicken Legs
Ingredients
12 chicken drumsticks

2 ½ tbsp. zaatar, divided

4 tbsp. sesame seeds, divided

2 tsp. kosher salt, plus more for seasoning the chicken

2 tbsp. olive oil¼ cup honey
Instructions
Preheat the oven to 400˚F convection. Line a sheet with parchment or foil. 

Combine 1½ tbsp. of the zaatar, 2 tbsp. of the sesame seeds, salt and oil in a bowl.  

Season the chicken with a little salt and pepper.

Rub the oil and zaatar mixture all over the chicken and place on the lined cookie sheet.

Drizzle the honey all over the chicken pieces.  Sprinkle with the remainder of the zaatar and sesame seeds.

Bake for about 45 minutes.