Smokey Sriracha Corn Bites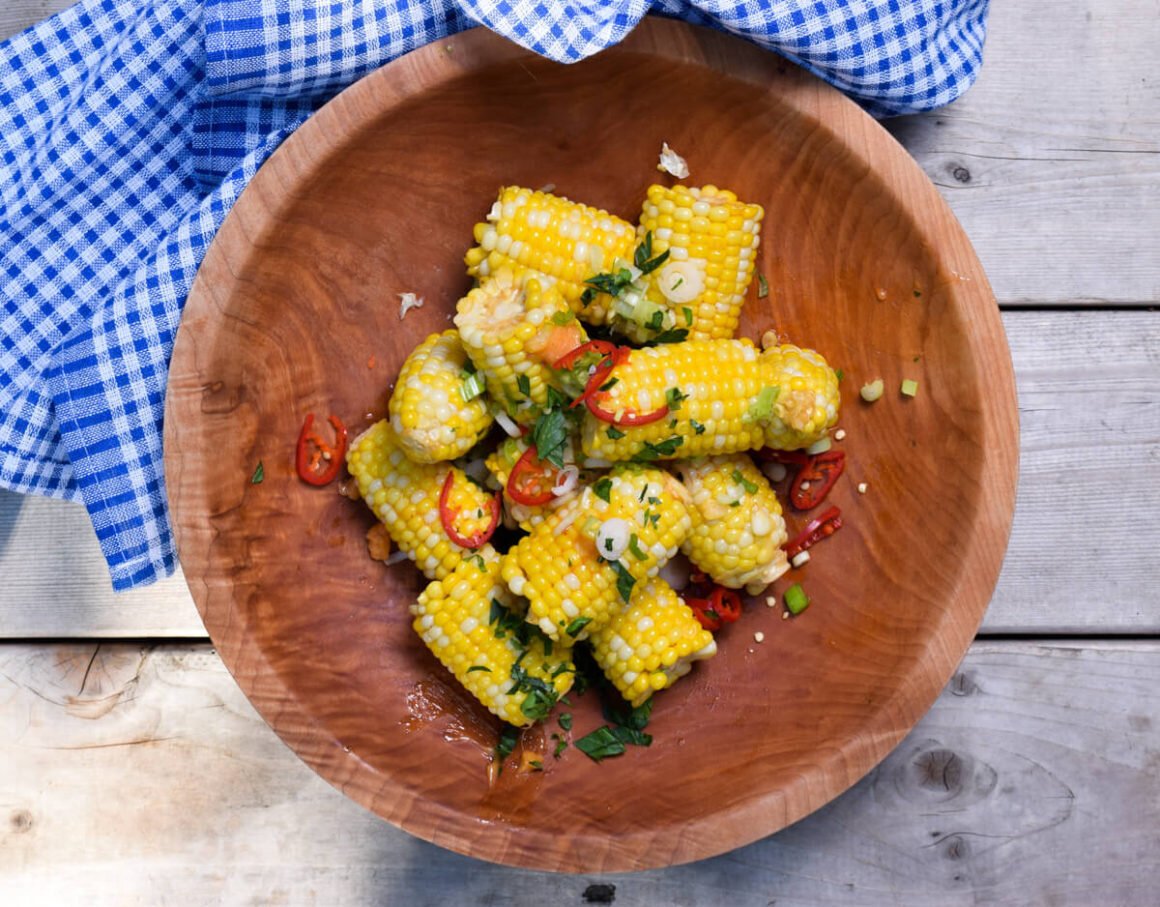 Have you ever combined sriracha and butter? If not, you are missing out of one of the greatest pleasures in life! The spicy tanginess of the sriracha mellowed out by the butter is a match made in culinary heaven.
Let the sriracha butter melt into the crevices of the pipping hot corn on the cob. Serve it immediately and your people will love you. I promise.
Now, cook the corn properly! Use this posting method. It is so easy and you don't have to worry about your timing. Bring a pot of water to boil, throw (gently) the corn in, shut the heat off immediately and walk away. It needs to sit in there for a minimum of five minutes, but you can leave it for as long as you like, the hot water will keep it warm but wont overcook it.

Smokey Sriracha Corn Bites
Ingredients
6 corn on the cob, husked and cleaned.  Cut into 3 pieces each

1 stick of unsalted butter, softened

Heaping Tbs. honey

Heaping tsp. sriracha

½ tsp. smoked sweet paprika 

½ tsp. kosher salt

1 green onion, sliced thinly in rounds

1 fresh red chili pepper, sliced thinly in rounds
Instructions
Mix the butter with the honey, sriracha, paprika and salt.  Set aside or put in the fridge for continued use.

Bring a large pot of water to boil, put the corn pieces in it, cover the pot and remove from the heat, let poach for 5 minutes or leave in the water to keep warm.

Drain the corn, add some of the butter to the pot and then add the corn back to the pot to toss properly.

Transfer to a serving dish, sprinkle with green onion and fresh red chili.