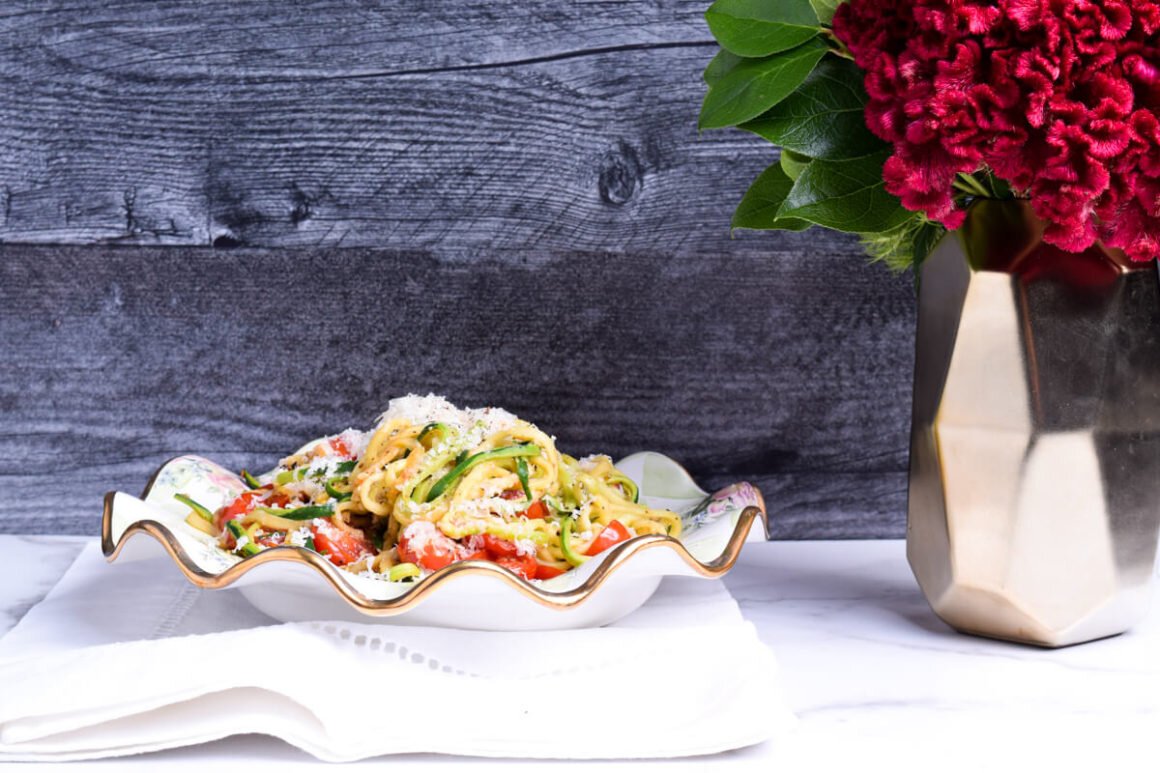 This recipe is a take off of the traditional Italian Cacio E Pepe or cheese and pepper pasta recipe.  I use spiralized zucchini in place of noodles.  I have an inexpensive home spiralizer.  You can find it at any kitchen store.  Many grocery stores are now carrying spiralized zucchini and other vegetables.  It is a fabulous pasta alternative!  I serve this alongside a simple grilled or roasted chicken breast, lean steak or grilled shrimp.

Zucchini Cacio de Pepe
Ingredients
2 zucchinis, spiralized

1 large clove garlic, minced

1 cup cherry tomatoes, halved

2 tsp. extra virgin olive oil

½ tsp. kosher salt

½ tsp. freshly ground medium coarse pepper

Zest of one lemon

¼ cup grated parmesan cheese
Instructions
In a large sauté pan or wok, heat oil until shimmering.

Add garlic and cook on med high for 30 seconds. 

Add cherry tomato halves and cook for 2-3 minutes.

Add the spiralized zucchini, salt and pepper and toss for 1-2 minutes, turn heat off.

Add lemon zest and cheese, toss.