Ever NEED a little treat but don't want, or have the time, to make a cake or a batch of cookies? This mini, super-quick dessert is the perfect go-to for exactly those sweet-tooth moments.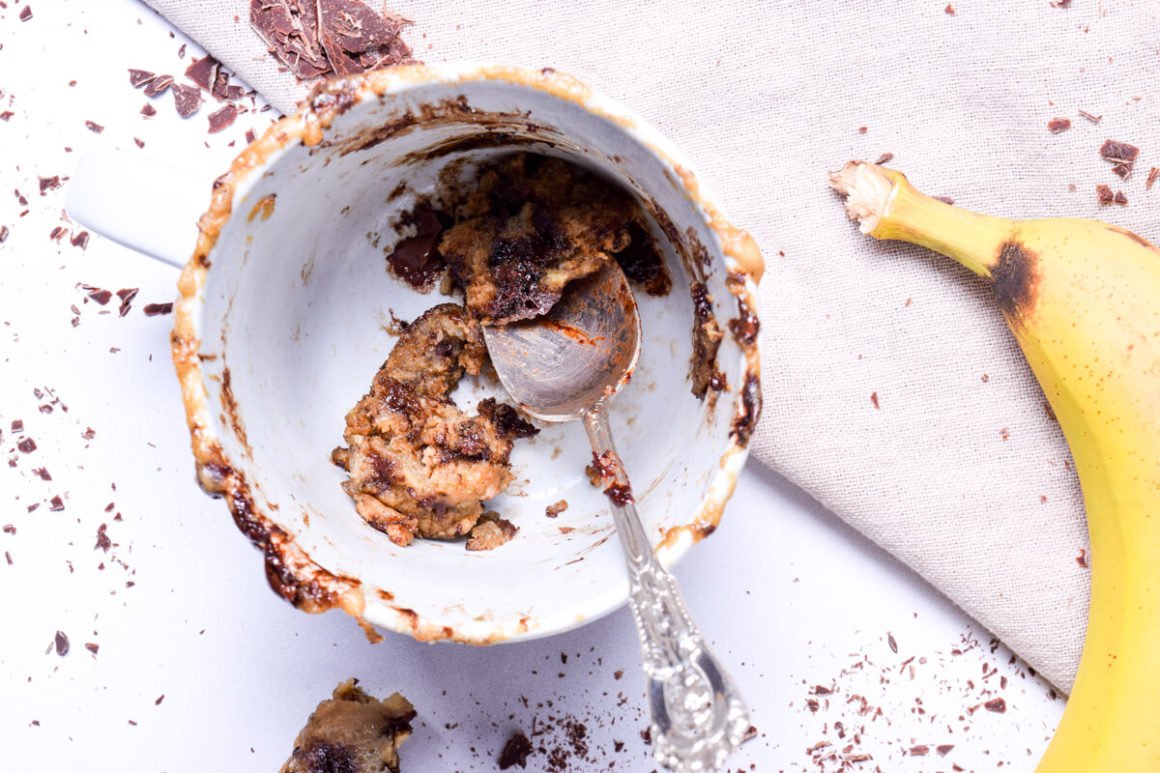 The beauty of a "mug cake" is that it uses easy ingredients that you will have in your pantry and, after a little mix, you simply throw it in the microwave and – voila! – done! Very little prep is required and very little clean up too! Leaving more time to enjoy it and its chocolatey goodness!!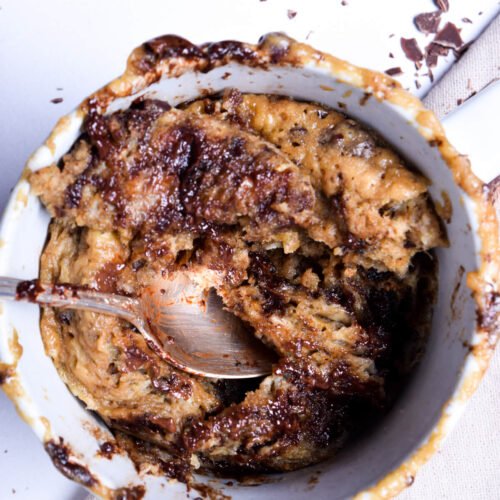 Tahini Banana Mug Cake
Ingredients
1 overly ripe banana

1 tbsp. melted fat, I use butter but melted coconut oil works well

1 tbsp. maple syrup

1 tbsp. tahini

1 egg, beaten

¼ tsp. vanilla

30 grams/ ¼ cup flour

½ tsp. baking soda

⅛ tsp. salt

About 30 grams or a small handful or chopped dark chocolate
Instructions
In a small bowl, mash the banana with a fork. 

Add the melted fat (butter, oil or coconut oil), maple syrup, tahini, egg and vanilla.  Mix well.

Sprinkle in the flour, baking soda, salt and fold in. 

Add the chopped chocolate and fold.

Pour into a 10-12 ounce mug.Bake on high for 1 minute and 40 seconds.

Eat warm with a scoop of ice cream, drizzle of tahini or honey.